POP News Magazine
Back To School 2022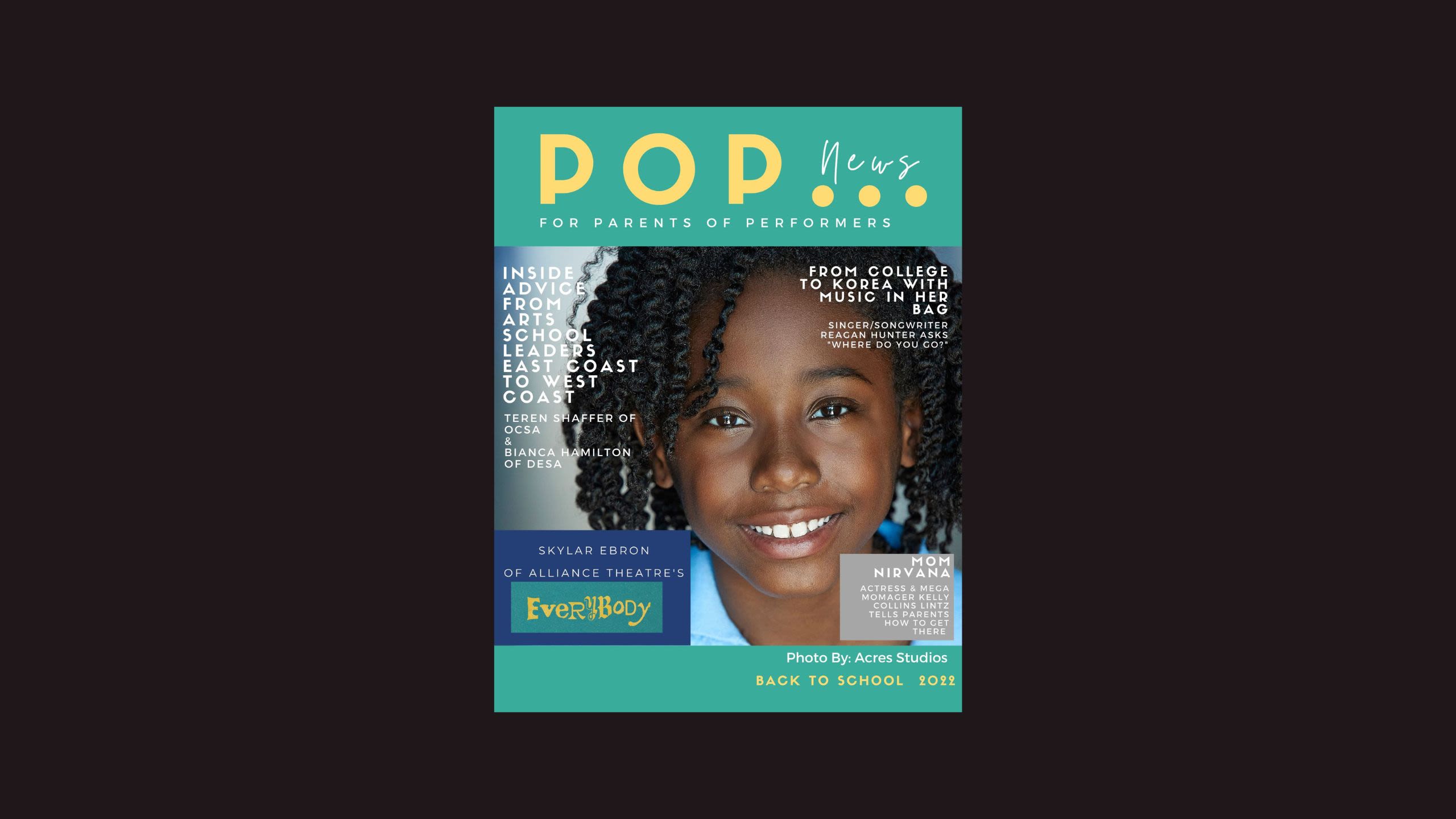 The Kid Actress That Everybody Will Be Talking About This Season
This September, theatre audiences in Atlanta will meet Skylar Ebron in her debut performance in the Alliance Theatre's production of EVERYBODY
As described on the Alliance Theatre website, "EVERYBODY explores the meaning of life and the roles we play along the way". The show opens Sept 2nd and runs through Oct 2nd in Atlanta.
While the premise of the show is both interesting and exciting indeed, we're most looking forward to seeing 10 year old Skylar Ebron in her role as Girl/Time.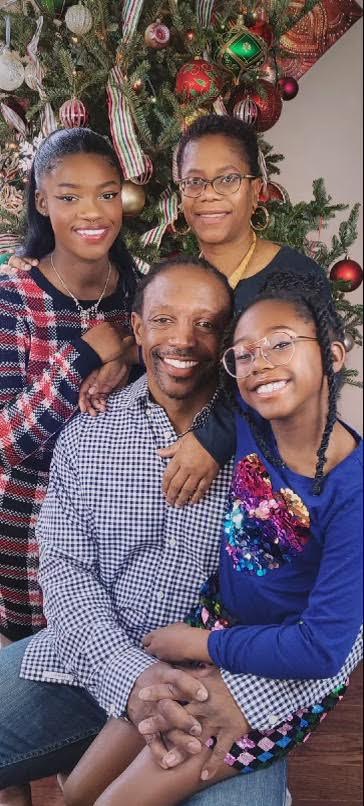 In An Interview With Skylar's Mom, Ferlisa, we asked, "Can you share something with us about Skylar's audition for Everybody?
Ferlisa: Talk about kismet! The casting notice for Everybody was sent to me by a family friend who has no ties to theater or acting and has no idea how she got on mailing list to receive the notice. The casting notice didn't have a "due by" date but did indicate that the first rehearsal would be in approximately two weeks. Skylar reviewed the sides overnight and was ready to shoot her self-tape the next day. She got immediate positive feedback from the casting director regarding her self-tape and was offered the role a week later.
Because Skylar is a student at a performing arts school (DeKalb Elementary School of the Arts), school administrators were extremely supportive, and the Alliance team worked diligently to make sure that her rehearsal schedule caused minimal disruption to her school schedule.
In your opinion, how important is it for your daughter to have activities that are not directly related to performing? What outside activities does Skylar have?
Ferlisa: I think it's absolutely necessary that Skylar have interests and activities that are not directly tied to performing.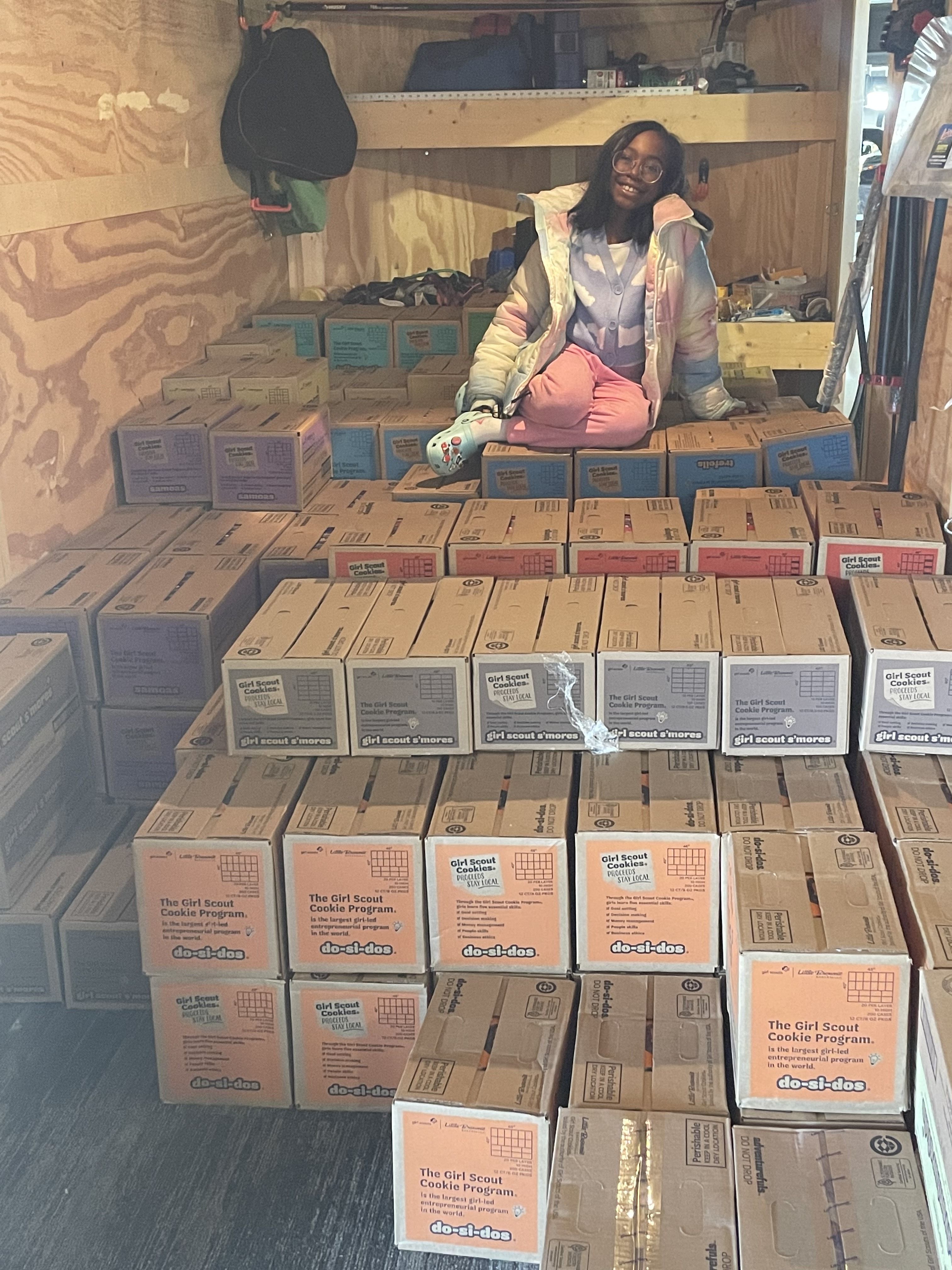 Ferlisa: She is an active Junior Girl Scout and absolutely loves earning new badges. Through Girl Scouting, she's found a love for so many activities from archery to zip lining.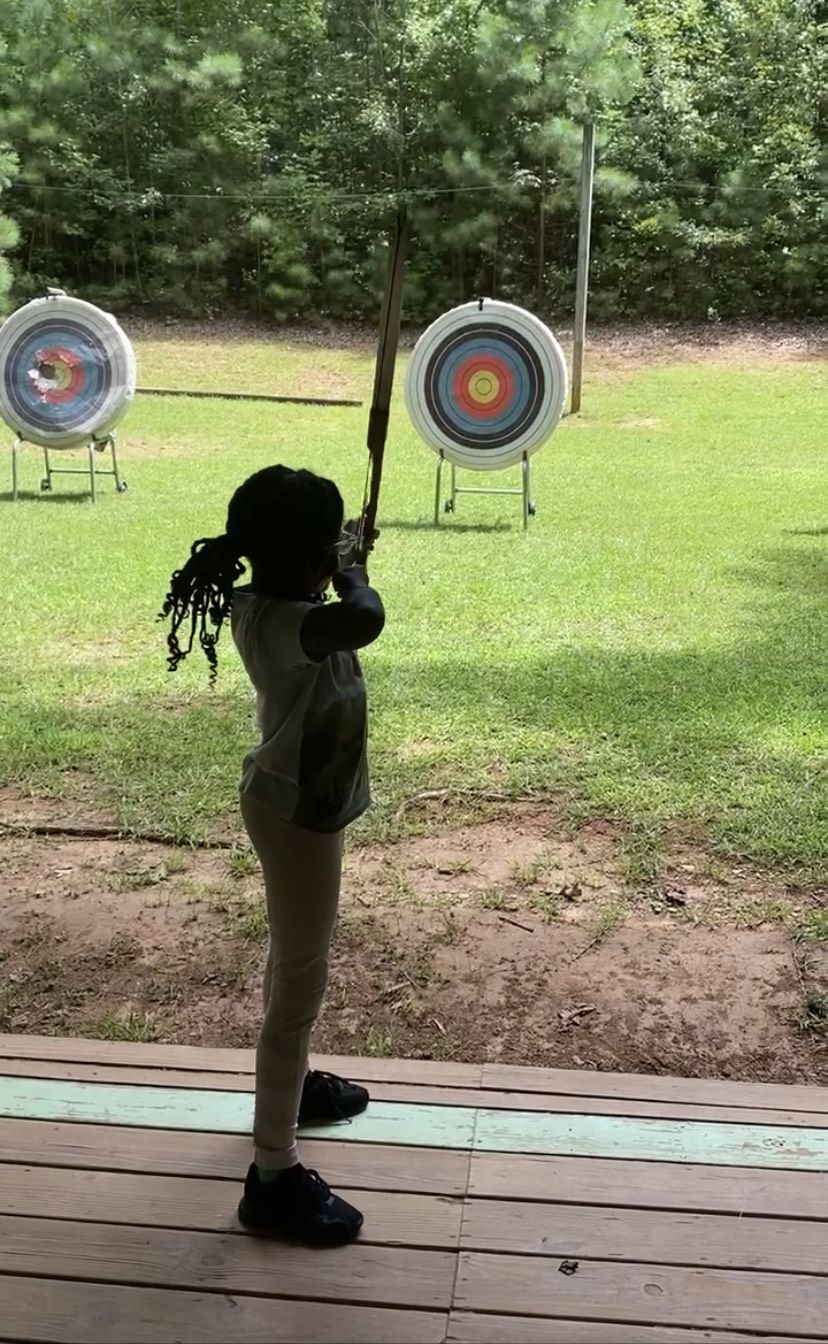 Ferlisa: She is an avid swimmer and is hoping to begin diving lessons soon as well.
What is the most important lesson you've learned so far as a stage mom?
Ferlisa: The single most important lesson I've learned is that its ok, necessary even, to ask questions and learn from those who have been at this for a while.
Any time I can speak with other stage parents, working actors, cast, or crew I ask for both advice and feedback. These conversations have resulted in everything from training recommendations to guides on how to best set up for self-taping! This is a learning journey so I'm always trying to listen more than I speak.
How have you found out about arts training opportunities for Skylar?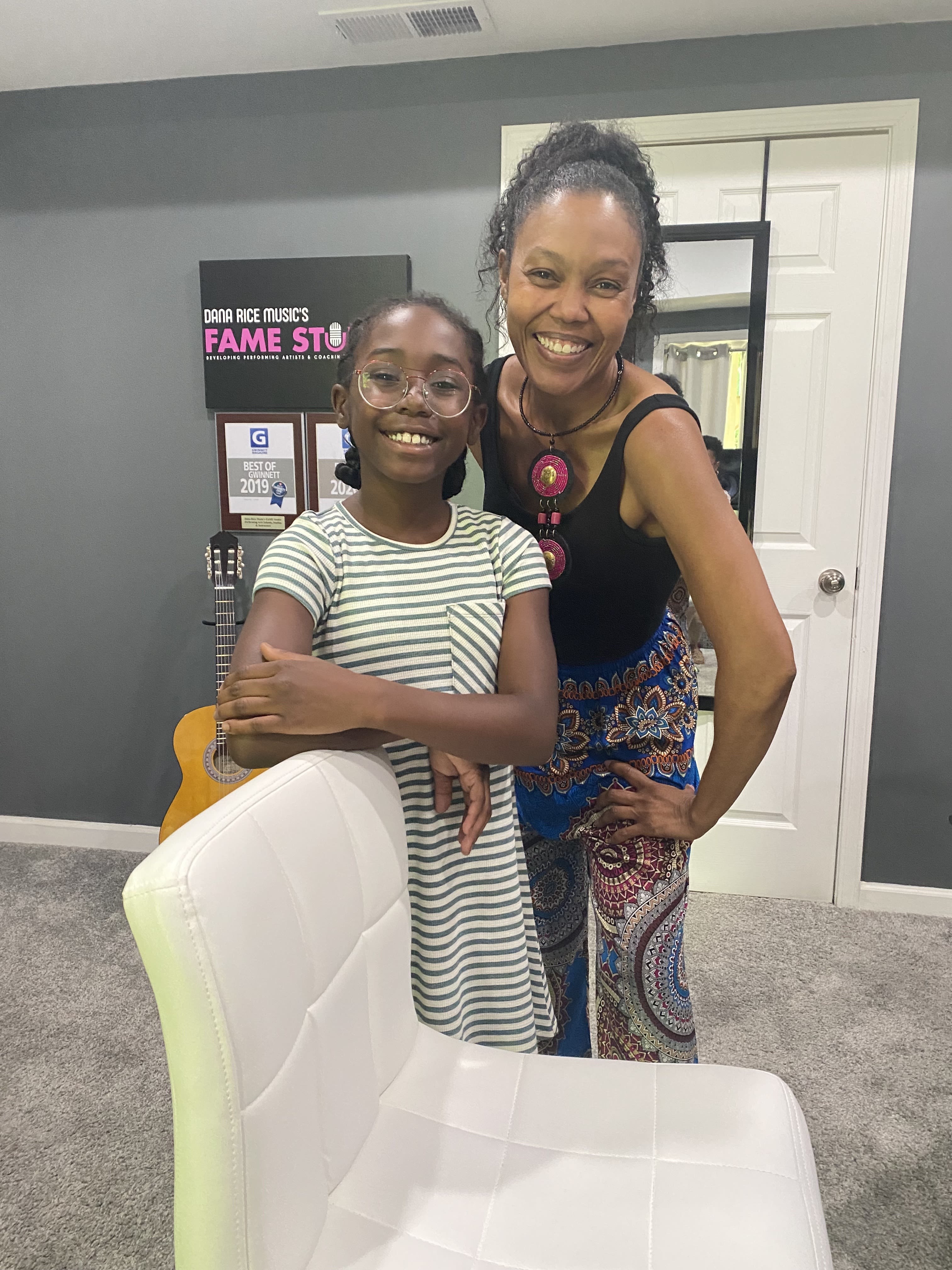 Ferlisa: As I mentioned above, the absolute BEST advice comes from those who are already in the industry or have ties to the performing arts.
While Skylar is a vocal and dramatic arts student at DeKalb Elementary School of the Arts, we were also looking for ways to supplement her vocal training.
Based on a recommendation from a cast member on a production that Skylar was working on, we found a perfect fit for her with Dana Rice Music's FAME Studio.
EVERYBODY is recommended for ages 14 and up.
For tickets to see EVERYBODY at The Alliance Theatre, visit www.alliancetheatre.org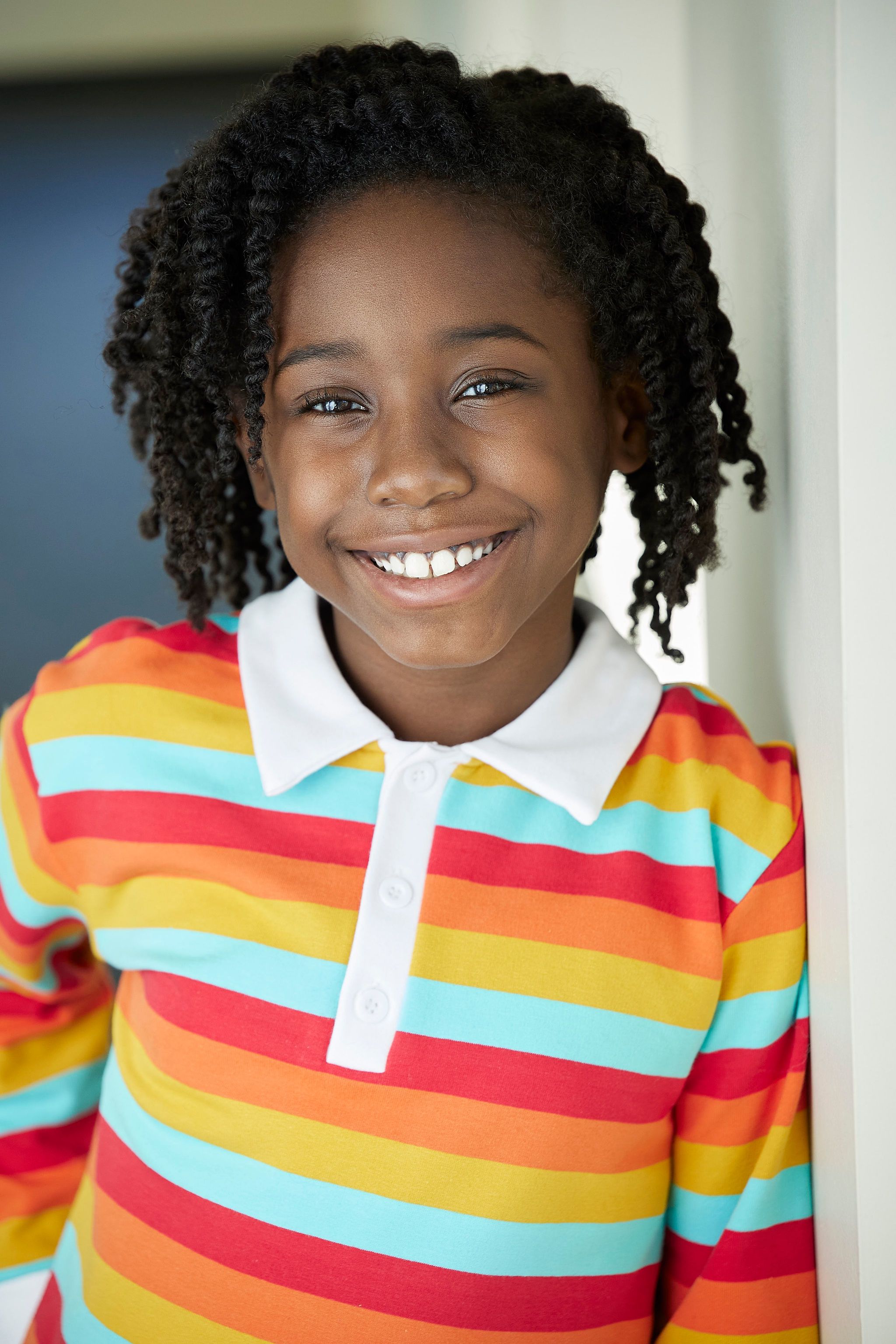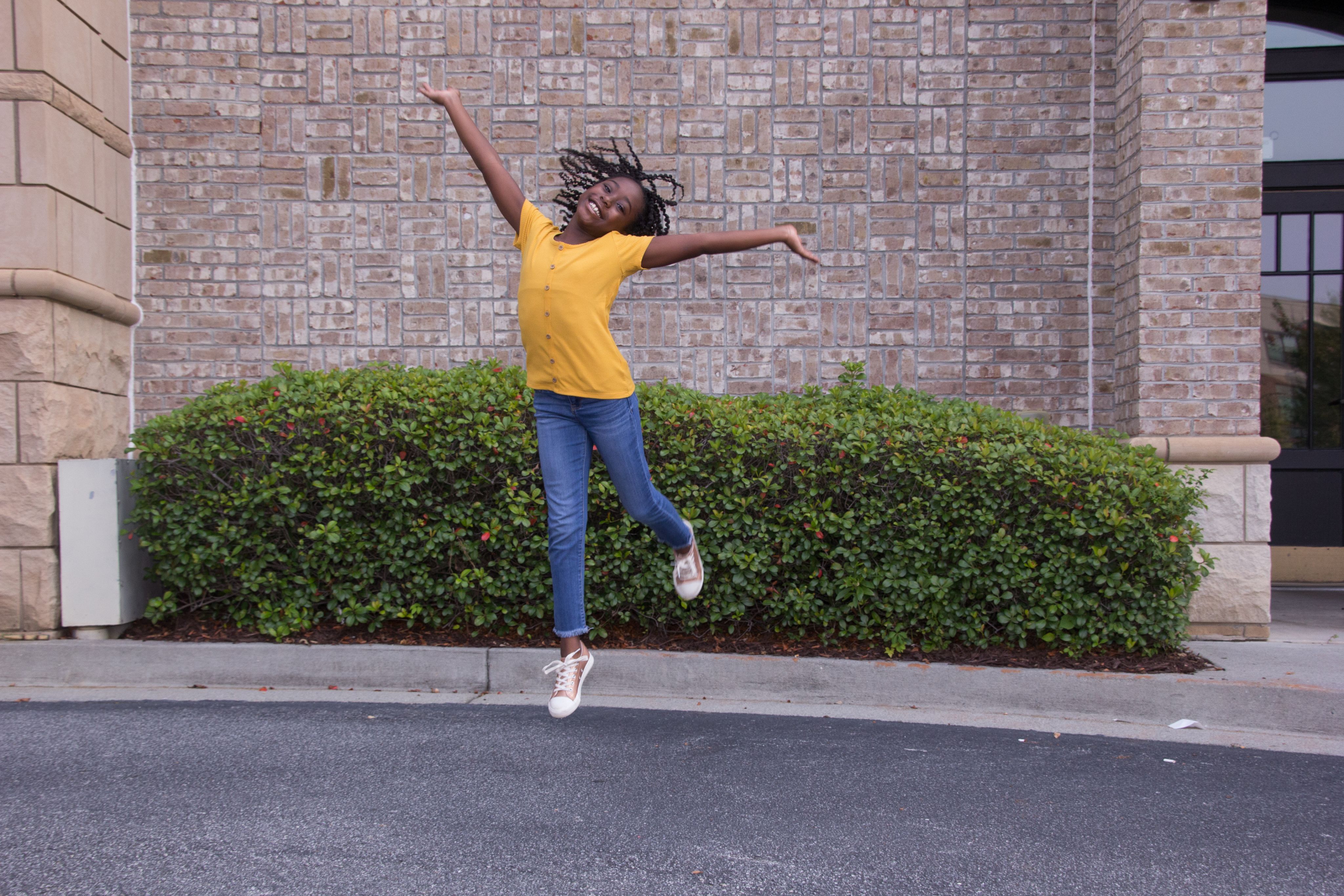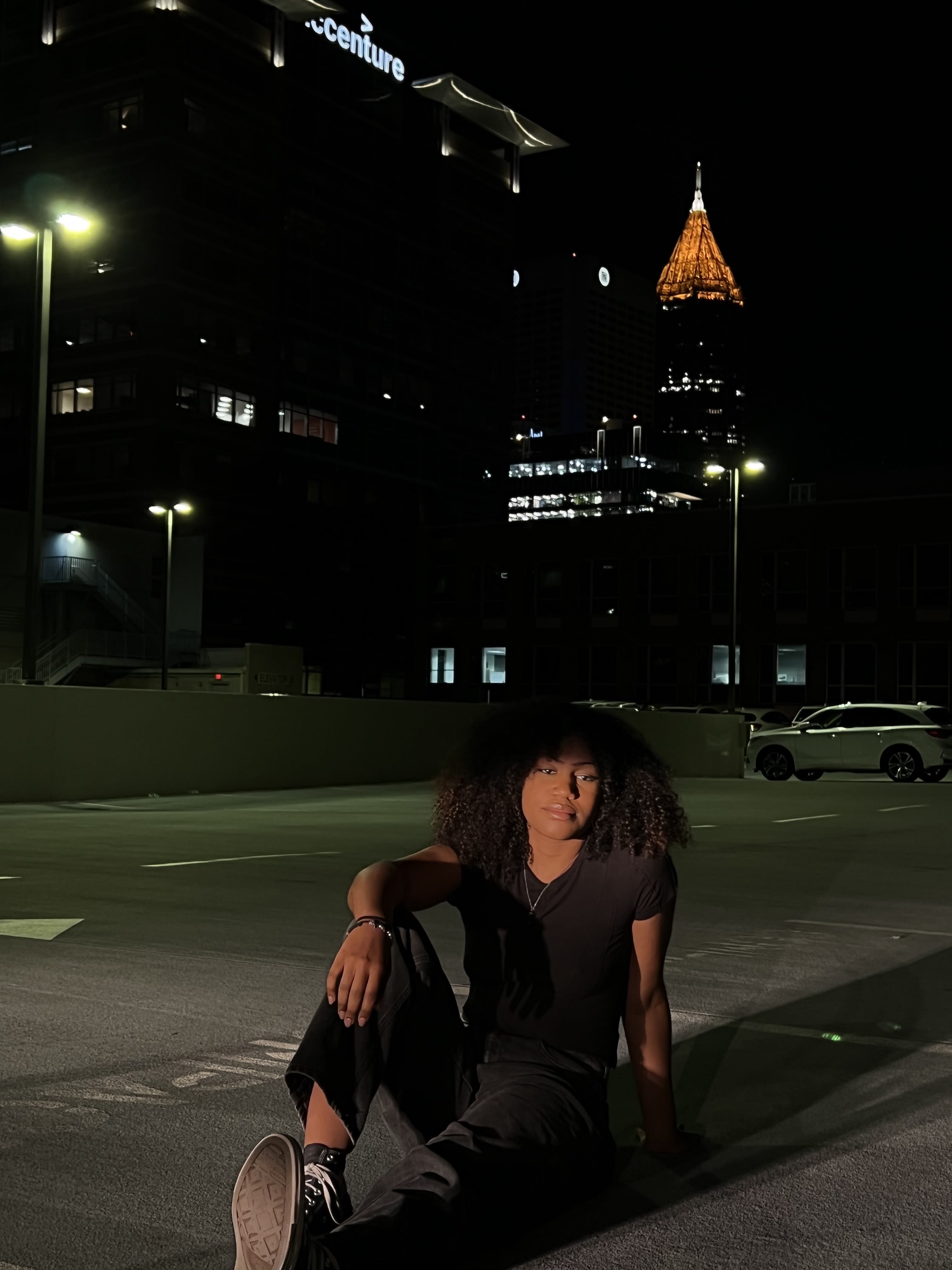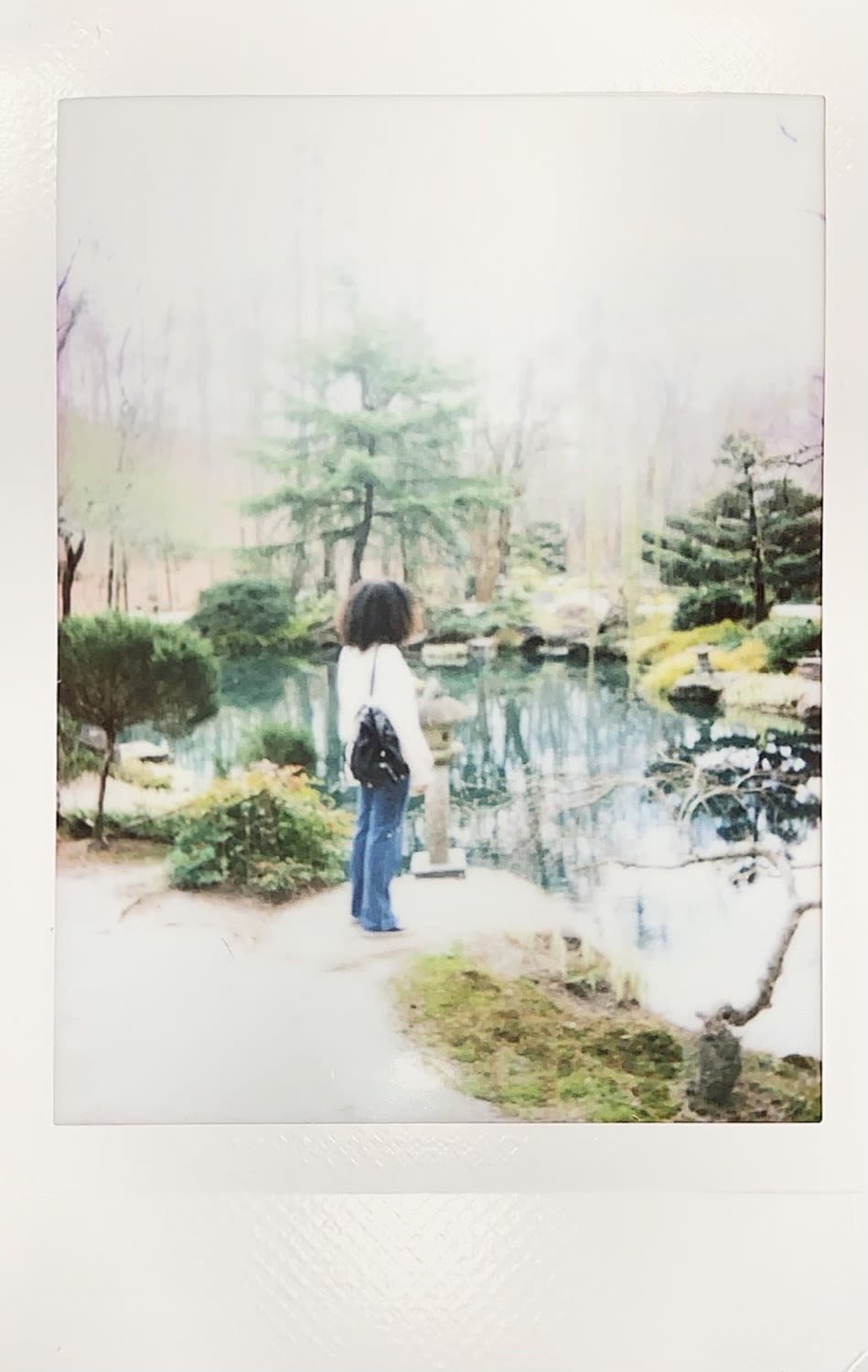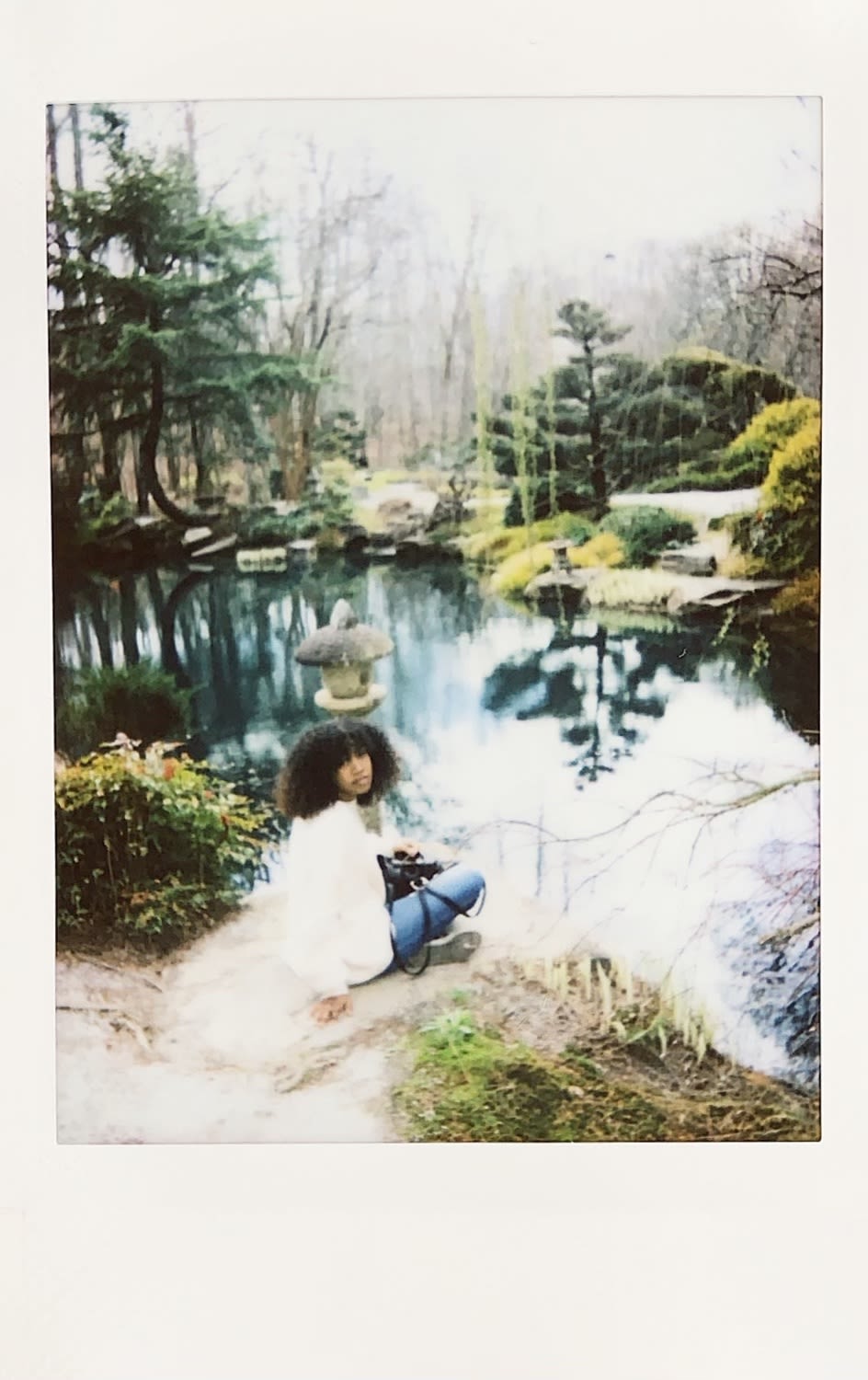 "Where Do You Go?"
Singer/Songwriter Regan Hunter
Is Headed To Korea
By Dana Rice
Reagan Hunter burst on the social media scene in 2021 with her eclectic covers of popular songs and has steadily been gathering a loyal following of fans who are hungry for more. Then in early 2022 it happened- she dropped her first single entitled "Complain" baptizing listeners into her musical world. And just a few weeks ago Reagan's second single, "Where Do You Go?" hit SoundCloud.
As we sit together at the kitchen table in her parents' home, it is quite an experience to reconcile the memories of Reagan as an inquisitive yet reserved 8 year old piano/voice student with the breathtakingly confident image of the young adult before me who is about to take her music and academic skills across the globe in a study abroad program this fall.
Song titles are often a window into what's going on with an artist. In this case, it seems that "Where Do You Go?" is exactly the question that would be in the mind of an artist who is in her senior year of college. Reagan is majoring in Asian Studies with a minor in Music and Entertainment Business at Kennesaw State University. This semester she is studying abroad in Korea and traveling with her studio. As she says, "Have mic, will travel!"
The genre-defying artist self describes her music as Alternative Indie and says she just likes what she likes. Reagan goes on to say that she doesn't want to be limited to just one thing so she's looking forward to seeing where the music takes her.
So how did Reagan become the globe trotting Asian Studies artist she is today? Always surrounded by music - she grew up influenced by the music of Norah Jones and that of her father, Ricky Hunter, who is also a singer/songwriter. While growing up, Reagan would write random songs and her Dad would record her, put music behind it and burn it on CD. During this time, Reagan also took private piano and voice lessons in the early days of Dana Rice Music's FAME Studio.
Fast forward to college and the "Where Do You Go?" question seems to be a theme of her college career. As a freshman, she planned to major in journalism because she wanted to be an interpreter in the music industry. Later she switched to modern languages, but learning Spanish and Korean alone during the pandemic was difficult so she changed her major again. While this would have frustrated many parents, Reagan's parents simply encouraged her to "figure out what will bring you joy." So they allowed space for her to grow.
Reagan changed her major to music randomly last semester after being invited into the music program. She sent in a piano audition and got into a jazz combo where she sang and played. As she tells me this, Reagan is still clearly shocked at getting into the program because she says, "The last time I had taken any piano lessons was with you years ago, Ms. Dana." I just nod and smile since her acceptance to the program doesn't surprise me at all!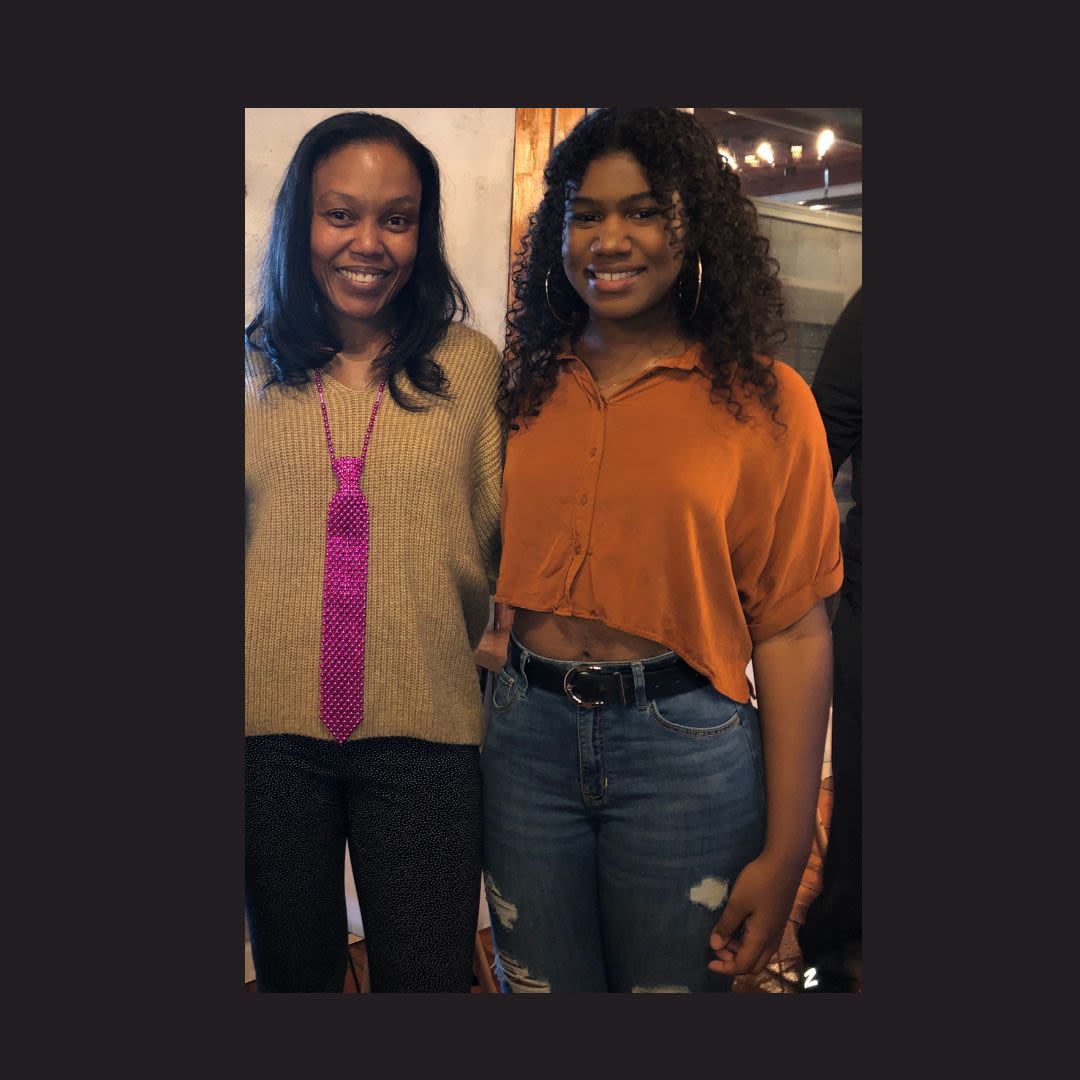 Although Reagan has settled on Asian Studies as her major now, she says the music semester was super helpful because it allowed her to meet a bunch of people who she is able to do music with later.
Stay tuned for her EP mid September 2022
Follow Reagan on social @rea.ma.rie
How To Get To Stage Mom Nirvana
By Kelly Collins Lintz
A miracle happened the other day and I am still reeling from the shock of it.
You may think I'm about to unleash a huge booking announcement, and those are indeed miracles that we celebrate with feasting and revelry. But this is something even bigger and more meaningful than that. Something that is coveted by just about every stage parent I've ever, ever met. It's called….
One of my children screen tested and I did not care.
Can you believe this absolute nonsense? Normally when one of my four child actors screen tests, my mental state goes a little ……off kilter. After all, there's already been an audition, a callback, maybe even a chemistry read. In our minds, the role can be played by no one but us, and by us, I mean my child actor, of course. Ha! What else would I mean!?
Now, as an actress myself, after thousands of auditions over millenia, I had unwittingly reached the coveted state where I would leave a callback, and truly put it behind me. When my agent calls and says, "You got the job," I now blithely reply, "Job? What job do you speak of? Did I audition for a job?"
When other actors asked me what the secret of the state of "not caring" was, I honestly did not know. I would patiently explain that one does not simply decide to "no longer care." One does not shout to the universe, "HEY UNIVERSE!!!! I DON'T CARE IF I GET THIS JOB OR NOT, K?" The universe will know you're simultaneously whispering: "So since I don't care, it's the perfect time to give me the job, right?"
"It's going to take time and experience," I would sagely whisper. "And this takes time. And experience."
Collective sigh.
Until the other day, I had not yet been able to achieve the same state of actor nirvana in my stage mom iteration. The news of an opportunity for one of my child actors to screen test still launched within me the psychological battle of, "How do I convince God to do exactly what I want Him to do in this particular situation?"
The spiritually mature side of my brain (is it the right?) would say something along the lines of :
"Lord. I know that you want what's best for (child). And that You know what that is far (child) better than I would, even though I gave birth to (child), raised (child) and have coached (child) for every audition he's had since he was four. Please do your will in (child's) life and we will accept whatever that is with equanimity."
(SFX: Ping of halo)
Follow up prayer: "OK God. Let's cut the crap here. You KNOW we……he……wants this part. We know that you are GOD and in your omnipotent power, You can sway the hearts of any director or producer in the land. And I am being HONEST with You because, first of all, you're also omniscient and already know what I'm thinking, but second of all, I would think you would honor bold faced honesty from your servants, so I dare you, Father God, to show people what you're capable of and MAKE. IT. HAPPEN!"
Follow up FOLLOW UP prayer: I'm so sorry. I don't know what came over me. Satan himself, clearly. Your will is just fine.
Rinse and repeat.
But this time, and again I don't know how, I can only give you the answer "time and experience", I was freed from the chains. One of my children had a screen test and I barely batted an eye. I tried to care and could not. I tried to pray and this was all that came out:
"Dear Lord, please help this child of mine to put forth a brilliant perf……..ah ya know what? I'm really tired and I do not care. Just do what You want." Then I went back to selecting the perfect pair of Lulu Aligns. Rather than hitting my knees for the familiar bipolar prayer sesh during the test itself, I assembled a complicated and ultimately delectable chicken pie. When he called and said it was the best audition he'd ever had, I said "Fantastic. If only we could say the same about Psychology……"
When he was invited to a SECOND test for the same role, I said to the Lord, "I think something is wrong with me. Because I still just don't care."
Could it be that I truly and really just…….didn't care? That either way would truly be fine with me based on what God does and does not have for this child specifically? That I've realized that there are other things in life that tend to bring peace, serenity and joy MORE than our participation in this industry? And that maybe a "No" really is God's protection from something bad or preservation for something better?
Whether my child did, or did NOT actually get the role is irrelevant. The important point is the arrival at the state of the "not caring." And to be clear, it is not the "not caring" that gets you a job. Sometimes you don't care and you still don't get the job. But this is OK because …….…you won't care.
And that, my fellow red carpet warriors, is Stage Mom Nirvana.

This story originally appeared in the blog, Life In The Honeywagon, by Kelly Collins Lintz. Used by permission.
Kelly is an actor (Mr. Mercedes 2019) (One Tree Hill 2008) and mom of 4 young actors.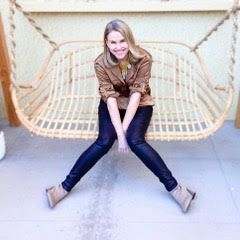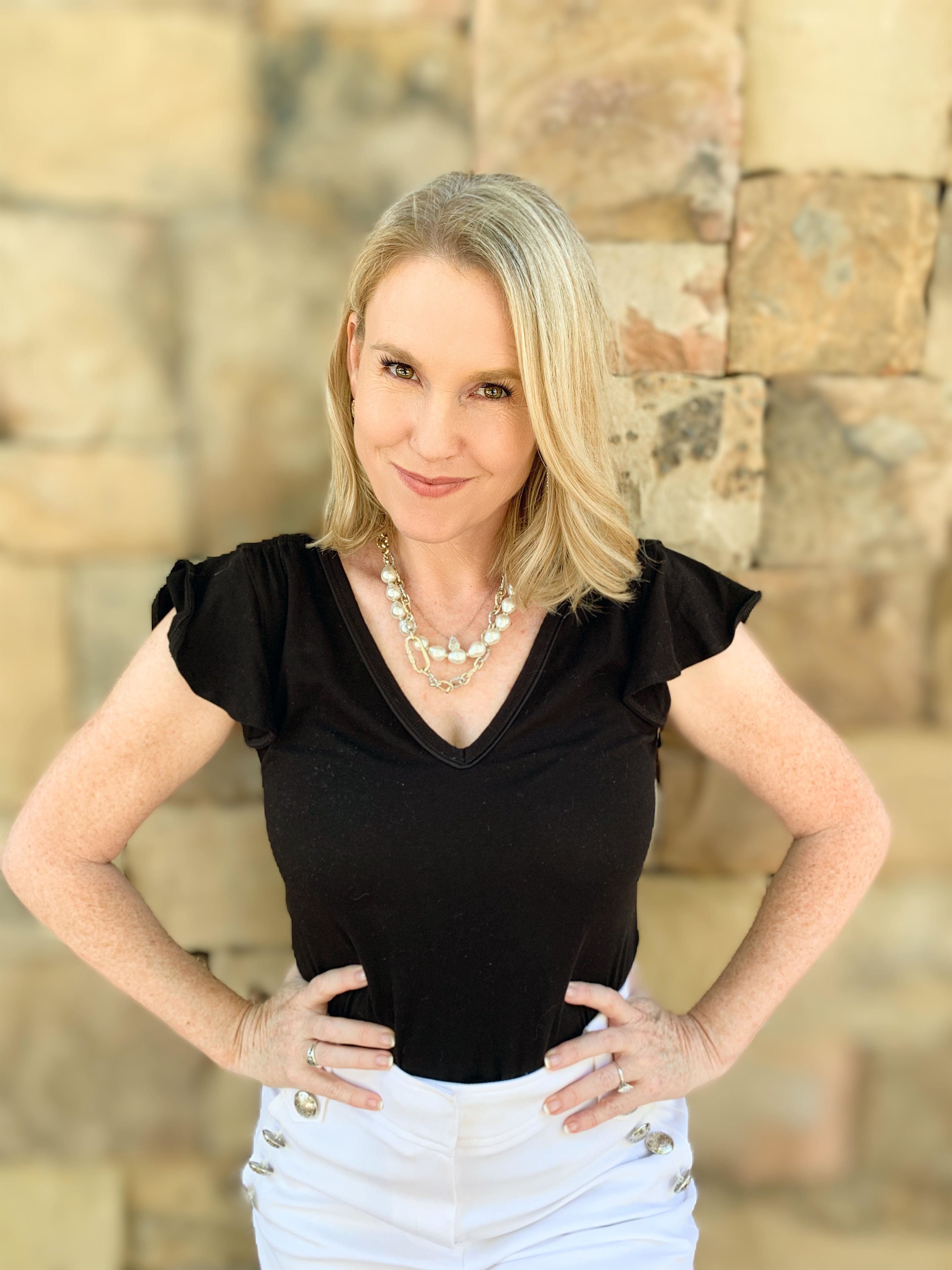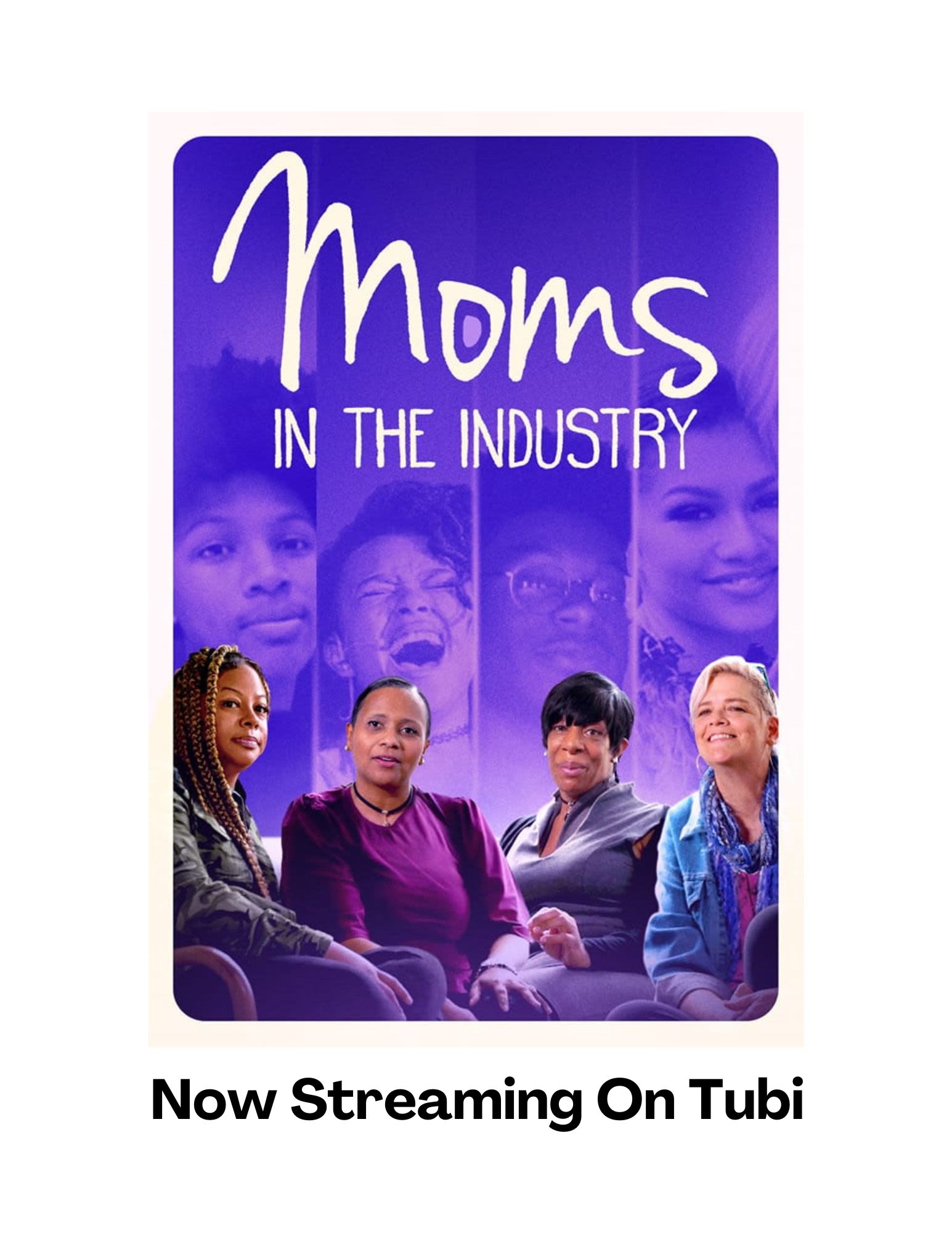 The Joy of Singing In A National Children's Choir!
By Dana Rice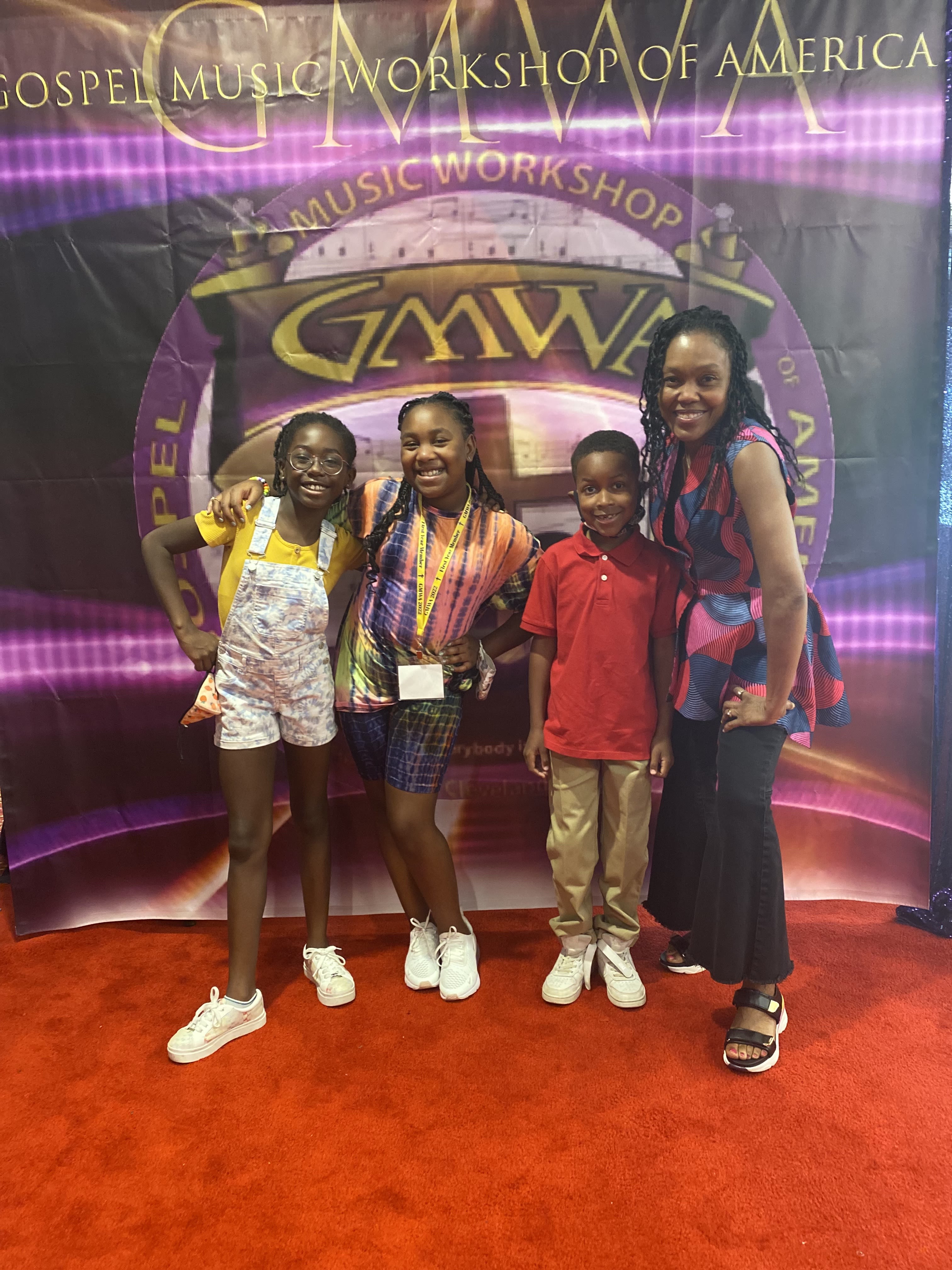 This summer a group of students from Dana Rice Music's FAME Studio joined other children ages 5-11 from around the country to sing in the Gospel Music Workshop of America (GMWA) National Children's Choir.
Everything was made from scratch! All songs were taught by the songwriters - 4 songs in 3 rehearsals. On top of that, the choir directors and musicians learned the songs at the same time as the children! Then on day 4 the choir presented a concert as part of the GMWA National Convention.
Unlike many state, regional or national children's choirs, there was no audition process and no opportunity for preparation by the singers or musicians ahead of time! The entire process was organic and not only did they pull it off, but they had a great time while doing it!
The choir learned 4 songs taught by the songwriters themselves in just 3 rehearsals and presented a concert as part of the Gospel Music Workshop of America Convention.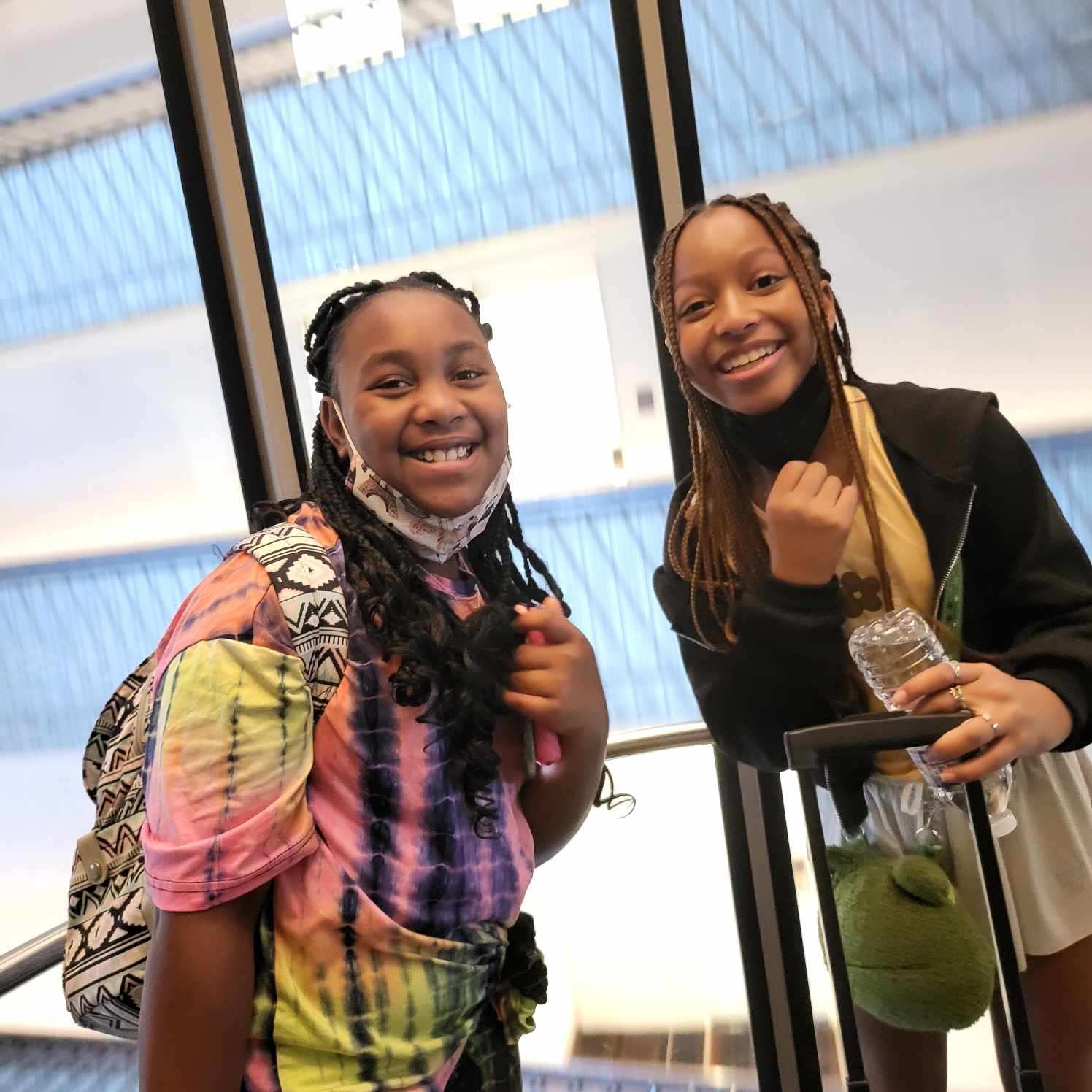 The opportunity to participate in a choir of this magnitude affords students many benefits such as making new friends, learning to sing in harmony, learning music with a positive and potentially life-changing message while working directly with national recording artists and clinicians.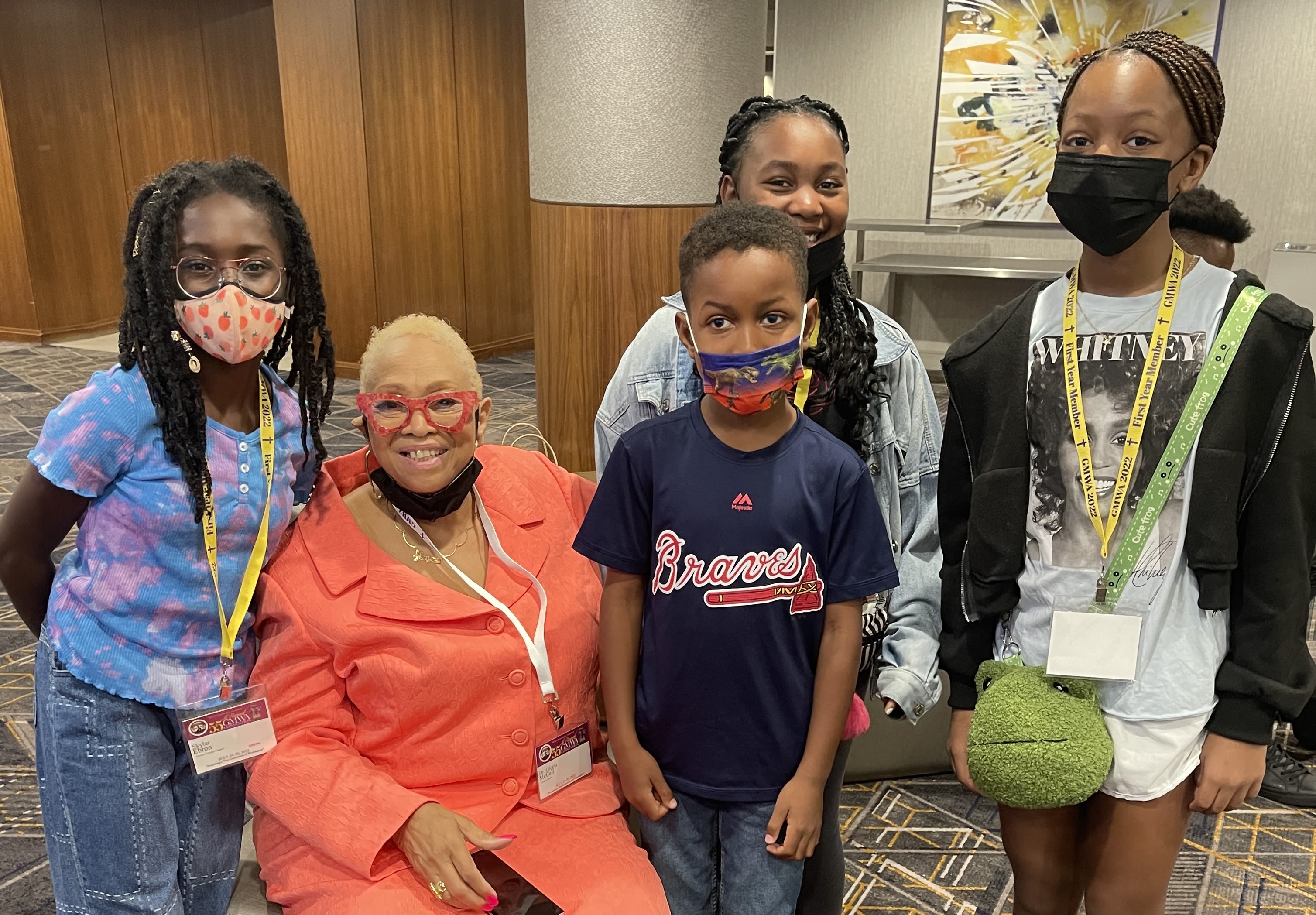 Do you have a child that loves to sing? Consider looking beyond school choirs and ensembles to give your child even more variety.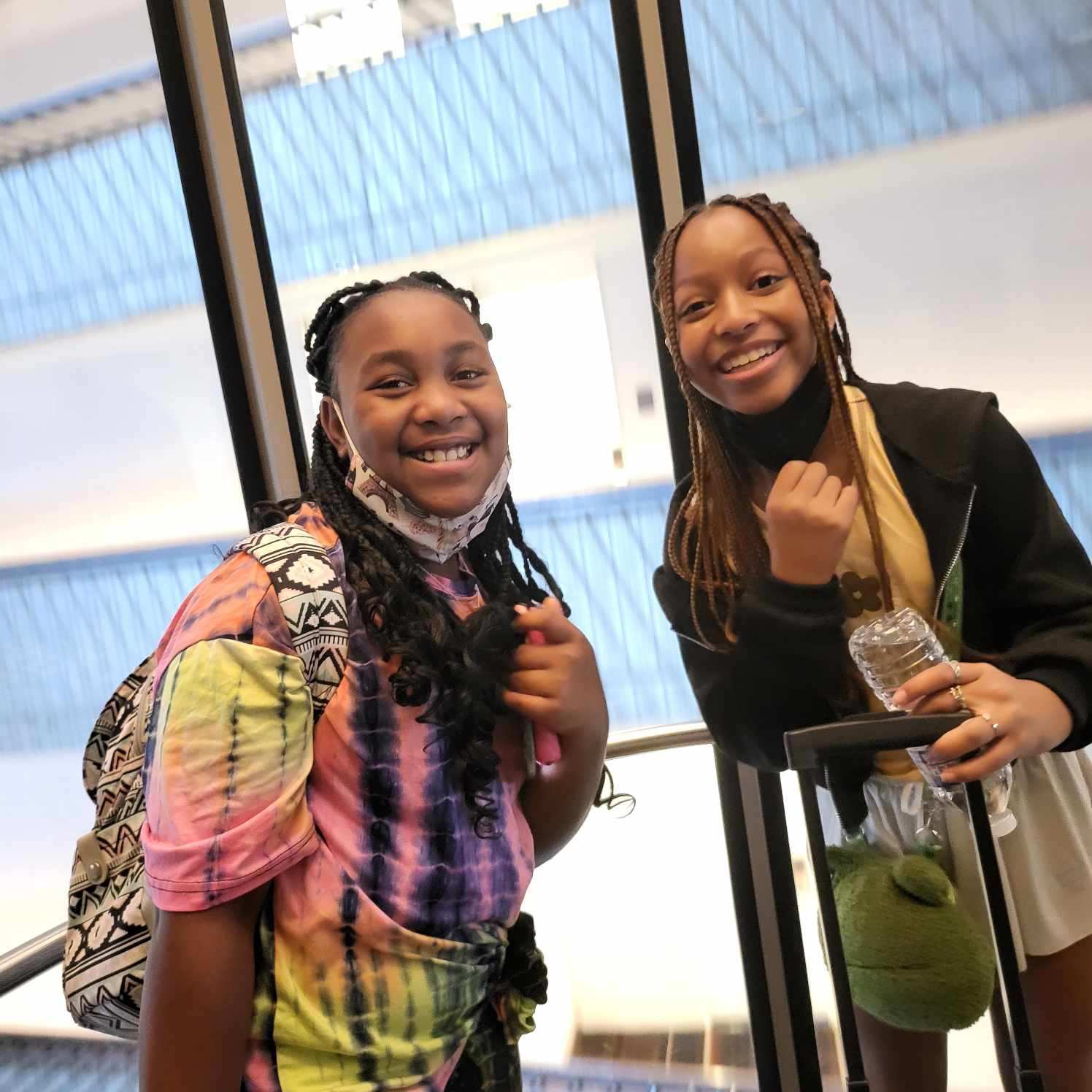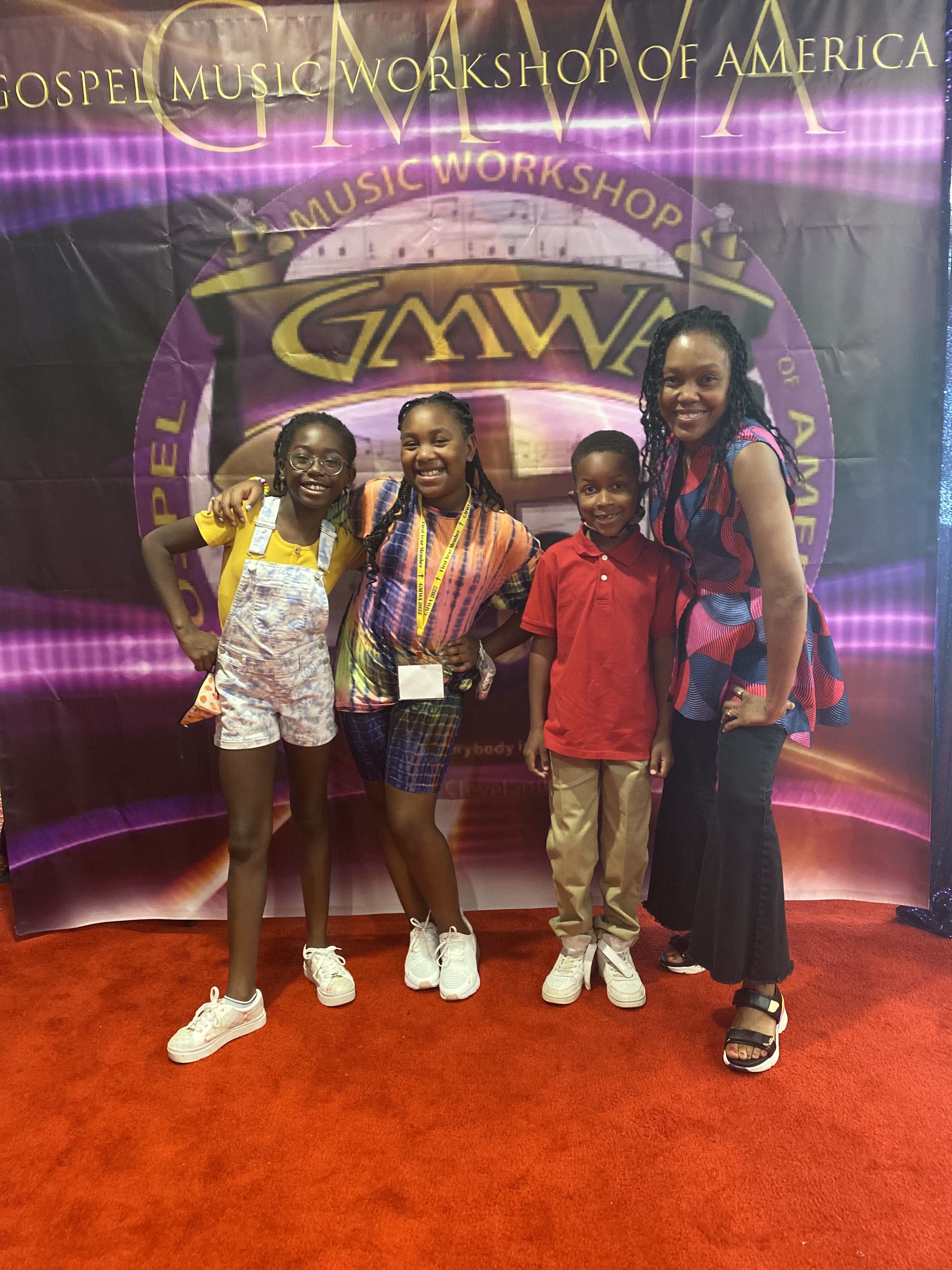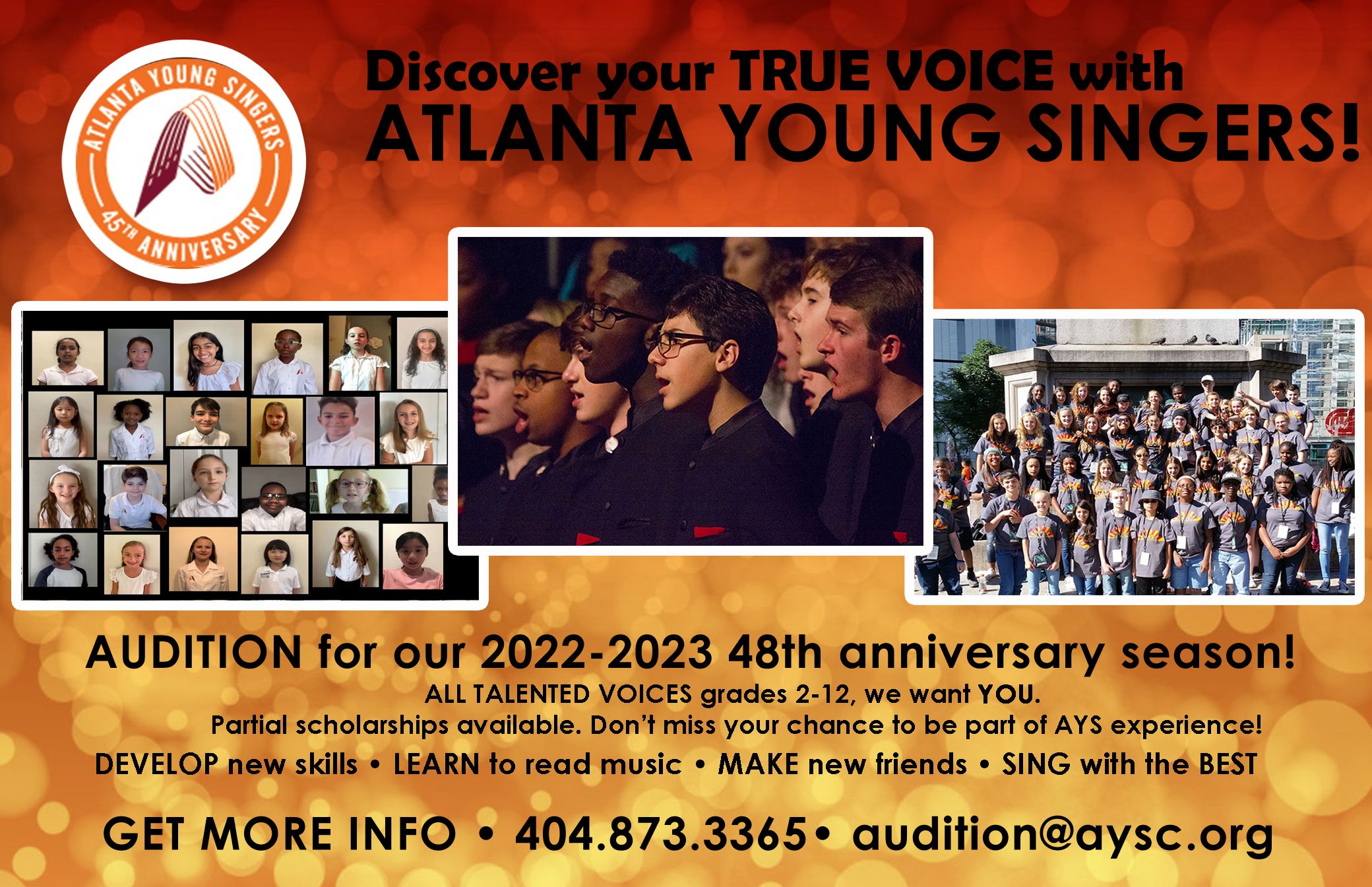 From LA To Atlanta:
Arts School Administrators Share
Sound Advice For Parents
By Dana Rice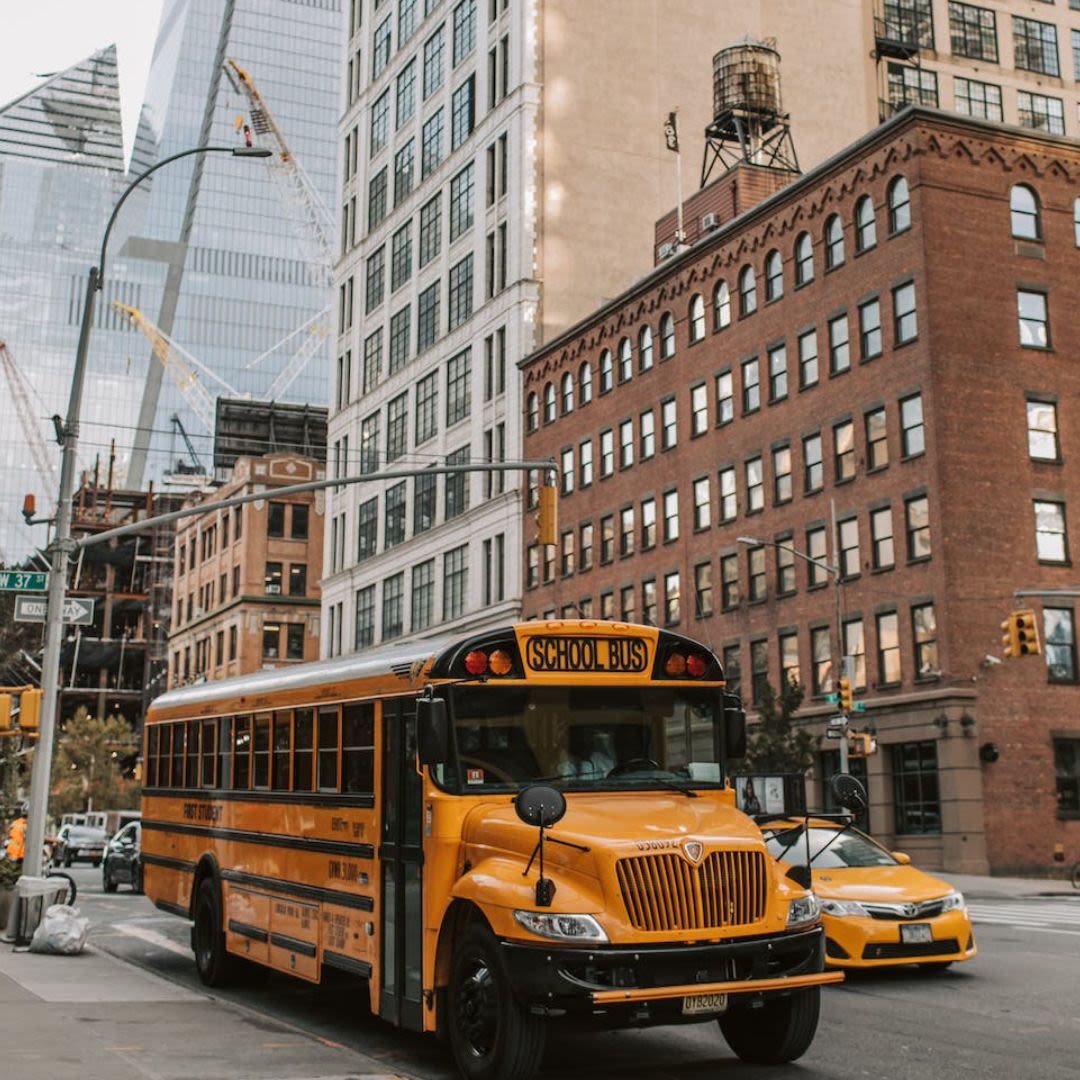 The adjustment from summer vacations and summer camps to early mornings, school lunches and bus calls signal thoughts of how to best help children succeed. Every parent is faced with this question, yet the question of how to best help has some unique layers when it comes to parenting performers. In many instances when we think of schooling it is with the future in mind. We think about how what children learn in the classroom today can help prepare them to face the world tomorrow.
When the child is in the arts, however, the question often becomes, "How can I find a school that will equip my child with academic skills and skills they can use for an audition today or a performance tonight?"
To help parents answer this question and more, we talked to administrators from two outstanding arts schools in the United States - Orange County School of the Arts (OCSA) in Santa Ana California and DeKalb County School of the Arts (DESA) in Atlanta, GA. Read on to find out about the magnificent opportunities these schools provide and get valuable insights about arts training from the perspectives of the administrators that are leading the way.
Meet Teren Shaffer
Of Orange County School of the Arts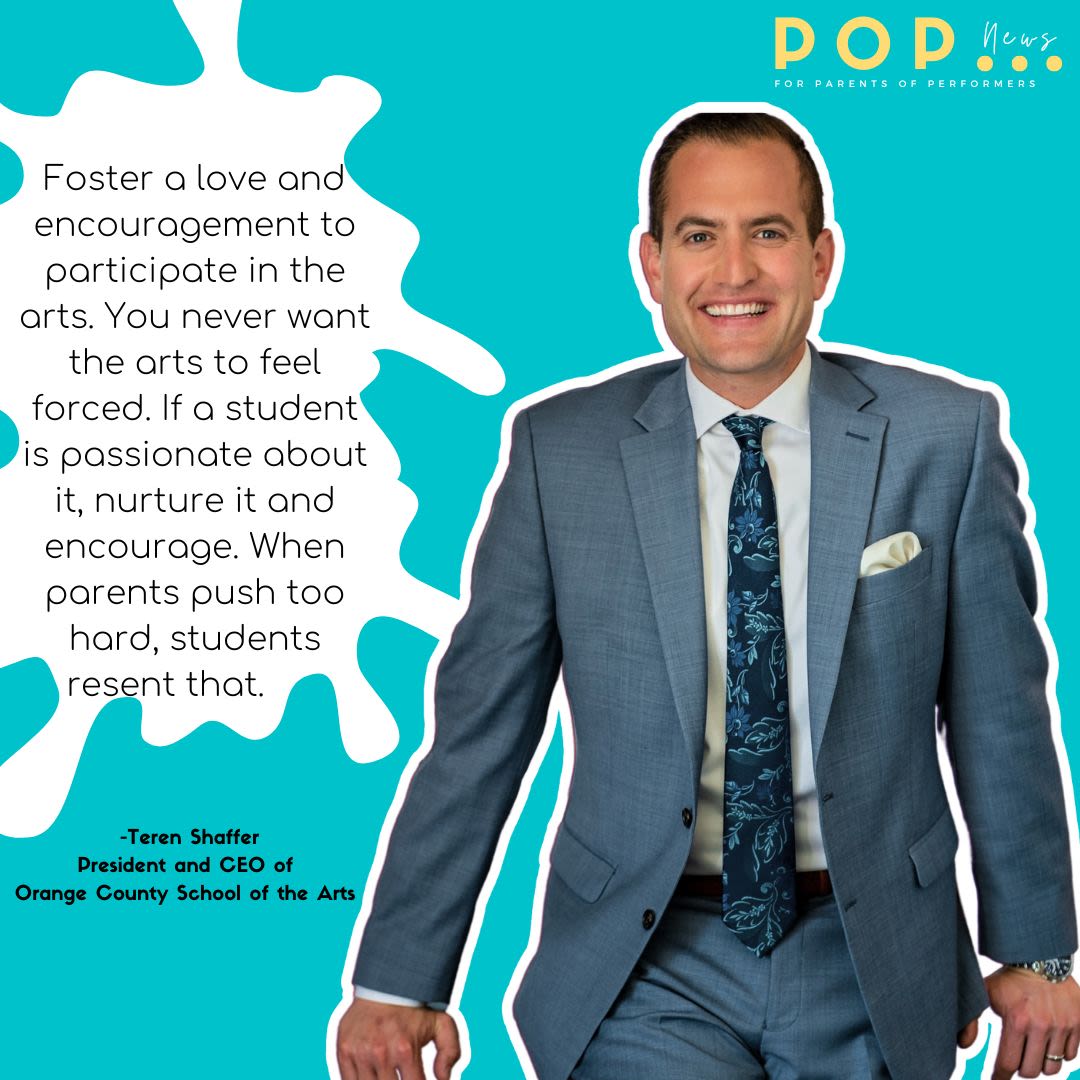 Founded in 1987 as an after school program with a very small number of kids and a choir teacher -Ralph Opacic- Orange County School of the Arts (OCSA) is a public school that now has 2100 students in 21 disciplines from 100+ cities across Southern California in grades 7-12. Today the school is led by Ralph's successor, Teren Shaffer, who is the school's newly appointed President and CEO.
Before diving into sharing all about the "amazingness" that is OCSA, we'd like to share what Mr. Shaffer told us about his point of entry to the arts.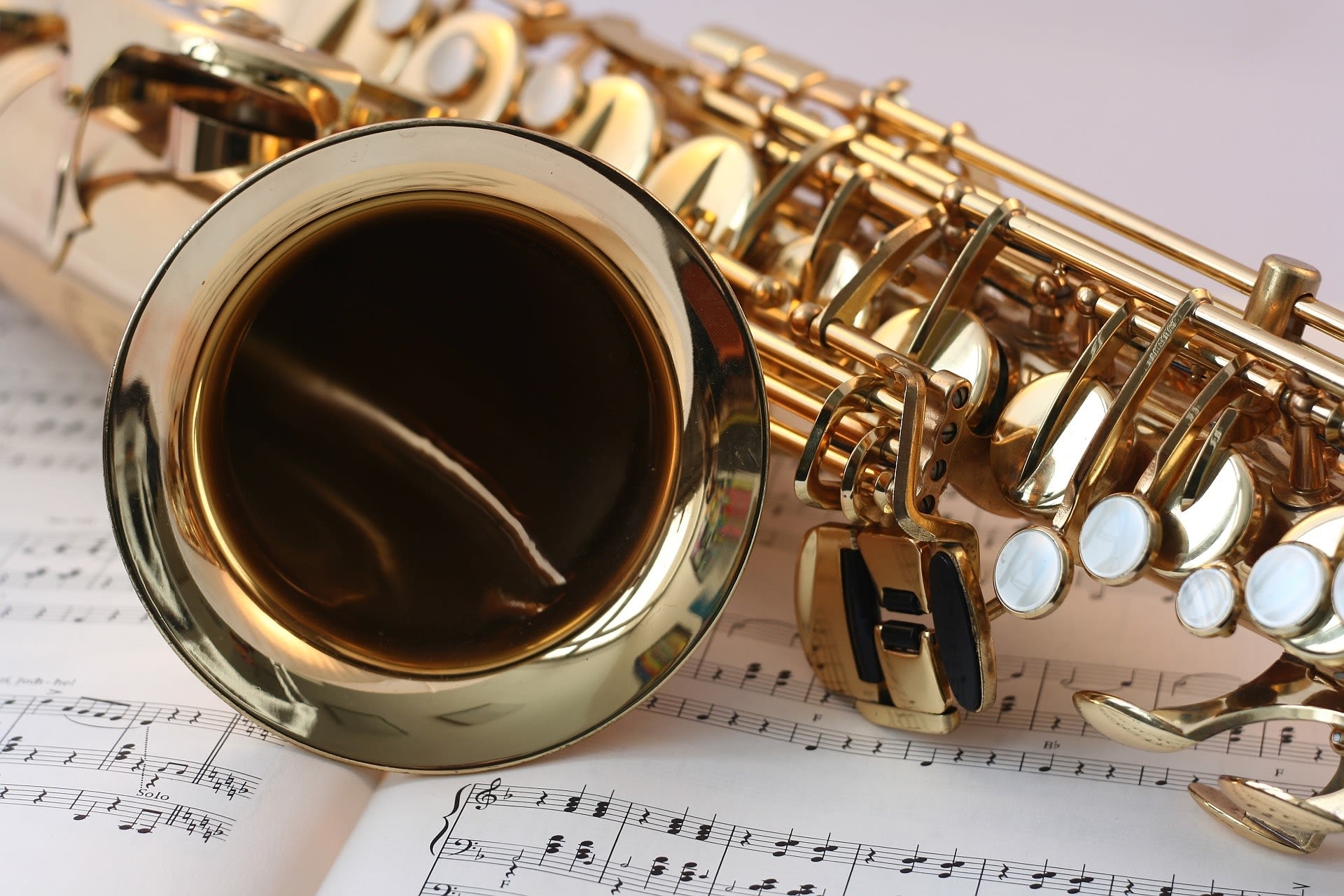 Teren Shaffer: "I'm a recovering musician" My background was in classical instrumental music. I was a professional conductor for several years before I literally fell into education.
My dad was a professional pianist and arranger. He helped arrange music for the Tonight Show band with Johnny Carson. He kind of fell out of love with music shortly before I was born because of the pressure of the industry and what he was doing and needing to churn out charts and get things done - like if he had an assignment and the Tonight Show needed music at 6am and it became really hard for him knowing that my parents wanted to start a family. So he made a crazy decision to stop music cold turkey. He went into the insurance industry and has never turned back. Growing up though, he always loved music and having music transition from what he did for work and to bringing joy to his life as sort of an extra curricular. I think it fulfilled him much more than it did when there was the pressure of doing it professionally.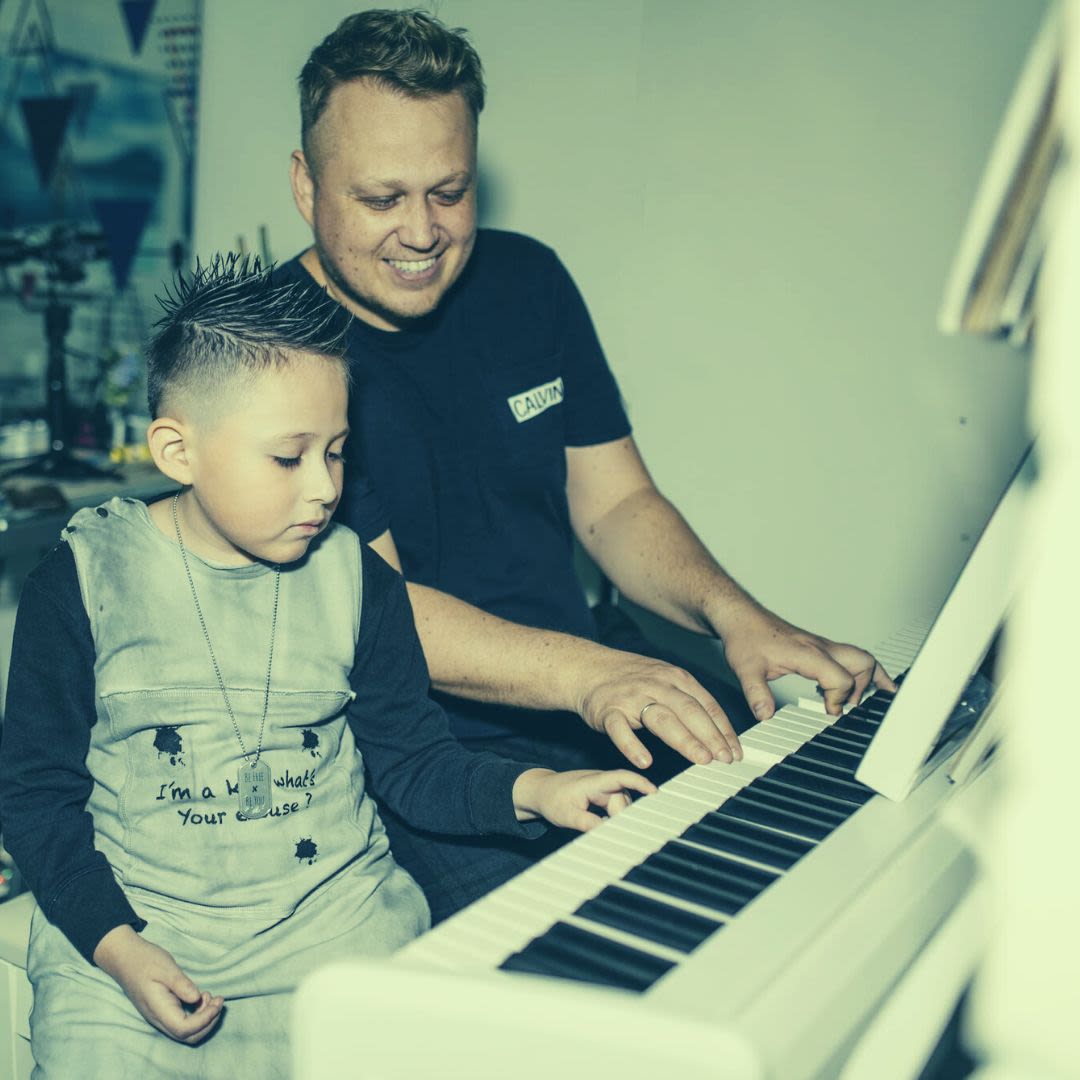 I grew up in a house where I was sitting on my Dad's lap learning to play piano and because it wasn't work for him and because he was so good it was really fun for me and it fostered a love of music and the arts at an early age. I think I was playing piano at 4 years or 5 years old. So I just always loved it. I went to a traditional public school. I had the benefit of having an amazing experience and wonderful teachers which makes a huge difference obviously for young people. And I decided early on that I wanted to be a professional musician. I never thought in a million years I'd be in education let alone running an arts school, but here I am."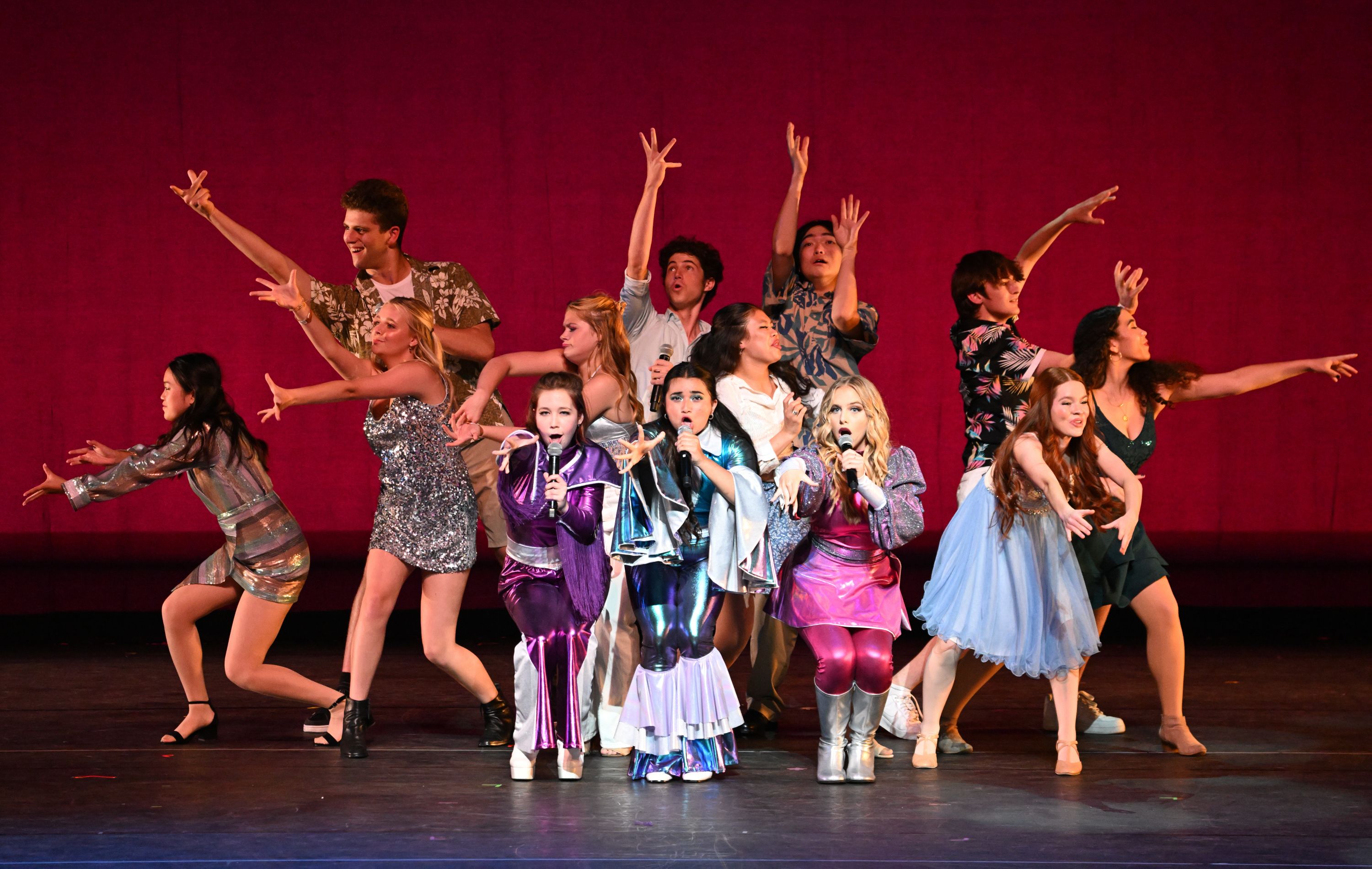 [At OCSA] "We're always trying to think about how to do things differently and better. This year we're launching a new conservatory program called the Arts and Enterprise Conservatory," says Mr. Shaffer. He elaborates by explaining that "The creative economy dictates that there are more jobs behind the curtain than in front of the curtain being the person performing on stage. We've historically done an amazing job preparing students for performance oriented careers in the arts but what we haven't done in a deep way is preparing students for the other side of the industry."
With the new conservatory, OCSA is seeking to prepare students for jobs that have not been highlighted as much in arts education such as museum curator, music producer, record label exec, arts management or arts leadership etc. "So quite frankly," Mr. Shaffer says, "we've designed a conservatory that's going to be full of kids that at some point are going to be the ones employing all of the other artists. So we're developing a program that's really about business and entrepreneurship as it relates to the arts."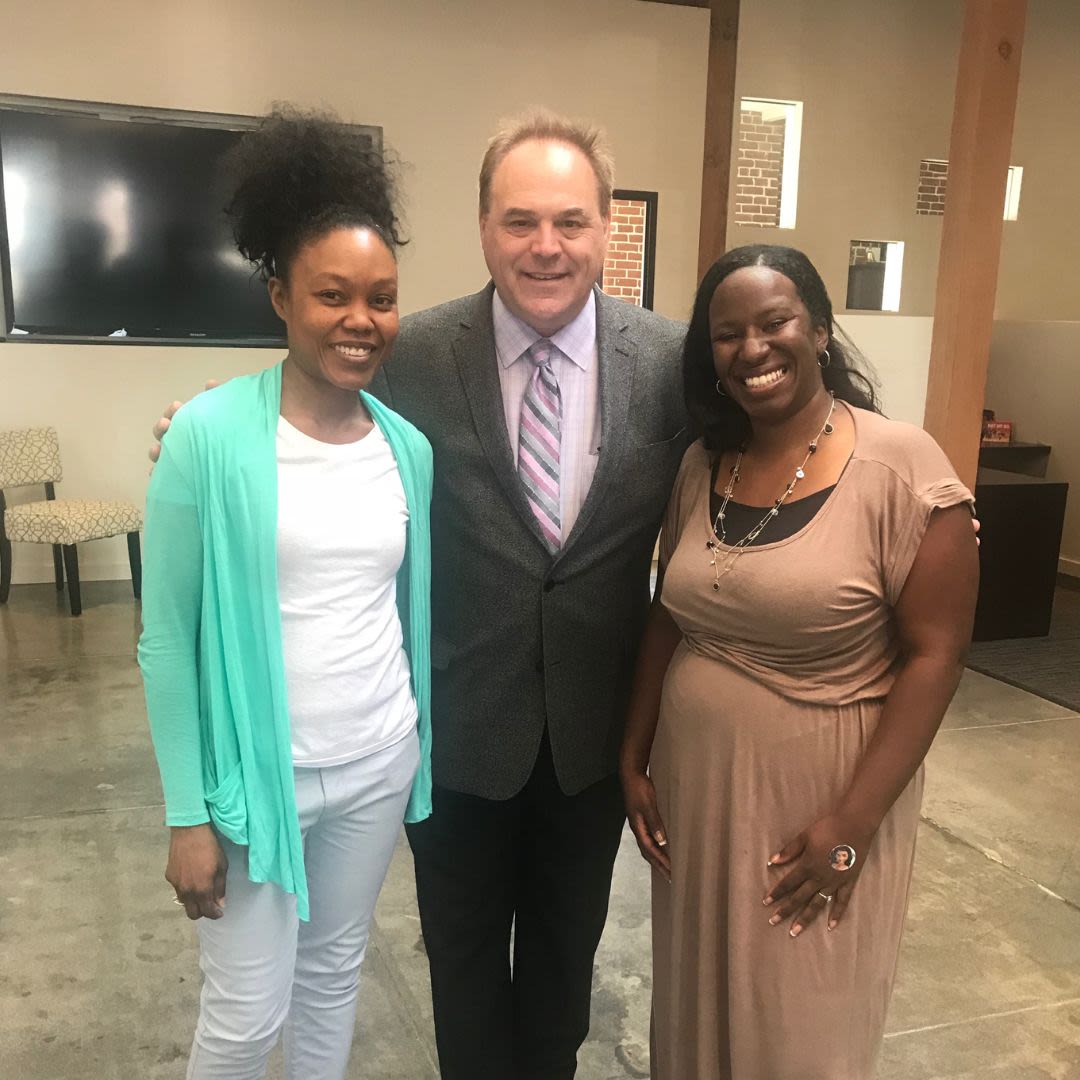 Follow OCSA on Instagram @weareocsa
Meet Bianca Hamilton
of DeKalb Elementary School of the Arts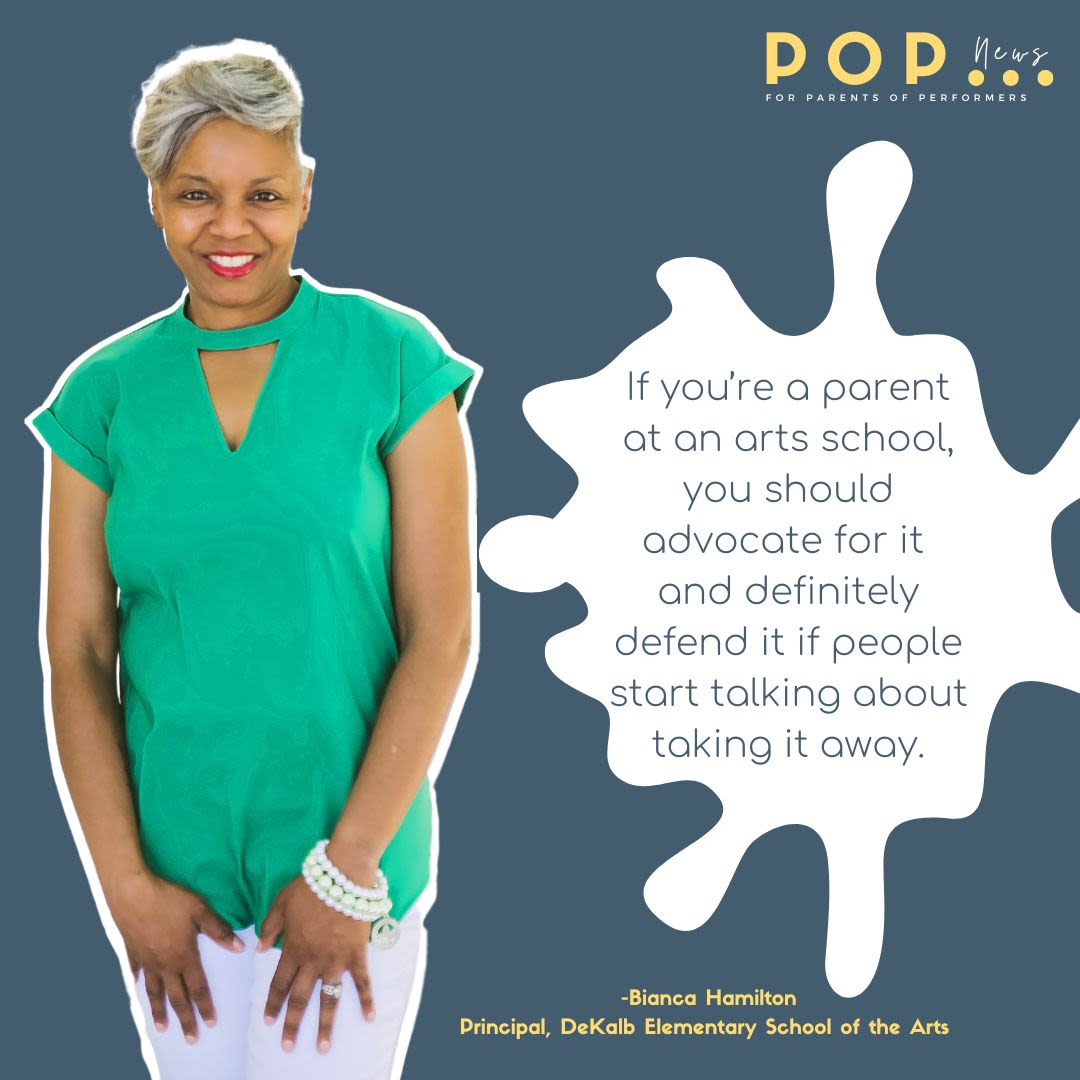 Nestled in the heart of Metro Atlanta, DeKalb Elementary School of the Arts (DESA), is a visual and performing arts magnet school for grades K-8. In addition to core academic classes, students are immersed in dance, drama, vocal and instrumental music, and visual arts classes of their choice.
The school is led by Bianca Hamilton, who has been the principal for the past 10 years. Due to her extensive background as an academic classroom teacher, dancer, parent, and her experience as an administrator on the district and state levels her approach to leading a school like DESA is one of a kind. On a casual scroll through the DeKalb Elementary School of the Arts Instagram feed you'll discover Mrs. Hamilton bouncing into the new year with students in the hallway, dancing with students, and celebrating academic achievements with students and teachers.
In our interview, Mrs. Hamilton chooses to jump right in and address a question that many people who understand the value of arts education have:

When it comes to public schools, why is an arts school the exception and not the rule?
Her answer is simple.
From a school perspective, it's expensive.
And while it may be true that having an arts school is expensive, Mrs. Hamilton points out that "kids [who are artists] seem to feel more comfortable when they are around other kids who are artists. That's why you see children who really want to do it gravitating to schools like DESA." This passion for the arts often continues into the high school years, Mrs. Hamilton elaborates. "They do this even though it often means giving up a whole high school experience with athletics, etc to be educated like this."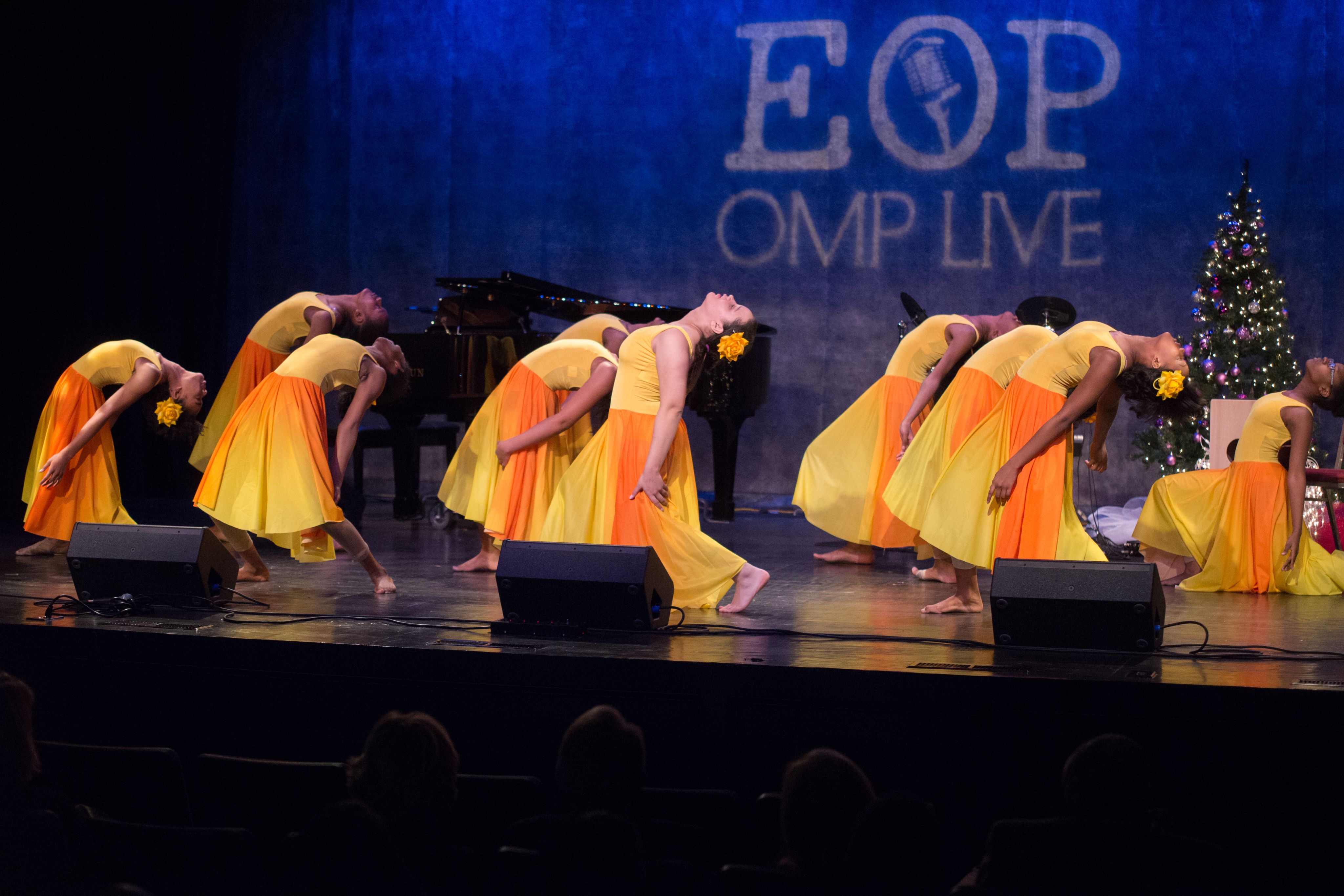 So what are the top 3 things on her wish list for parents?
1. If your child is a professional or pursuing that route, stay in constant communication with someone in leadership. Mrs. Hamilton has a running list of her students who are working professionally. Absences are not excused BUT students are allowed to make up the classwork.
2. Consider having an appreciation for the arts yourself as a parent. It's very hard to do a school if you don't even appreciate the arts yourself and what it requires.
3. Be realistic about their strengths vs what you want them to do. The artist has to develop their own path. Be open and flexible for things to change on a dime if your child is pursuing this professionally.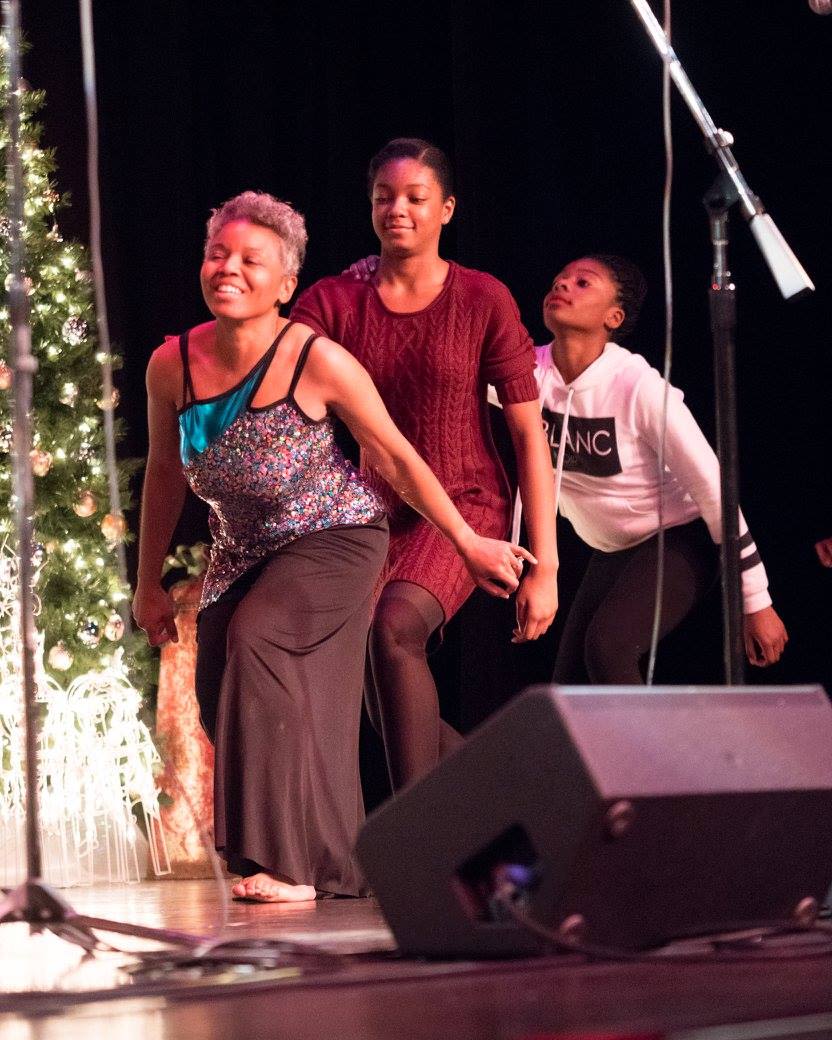 As we come to the close of our interview, Mrs. Hamilton takes a beat to drop a few final gems to help parents navigate their child's arts education:
"Just because you say your kids is dramatic does not mean they are an actor or a good actor. A lot of families think that acting is being dramatic but it's way more than that. That's a big mistake parents make. There's a big difference between TV acting, stage plays and commercials. So parents should think about what interest their child has shown. Dance moms - your child doesn't always have to be the lead. A child in the back row center will grab the audience's attention just as much as the group role in the front. This doesn't make them any less of a good dancer. Just enjoy it with your child instead of trying to make them have the lead spot all the time. There is no time limit for performance. Parents are often upset because their child is only on stage for 2-3 minutes, but that is the average amount of time. The time is not an indication of the quality of the piece. It's a lot of fun to watch them grow as artists."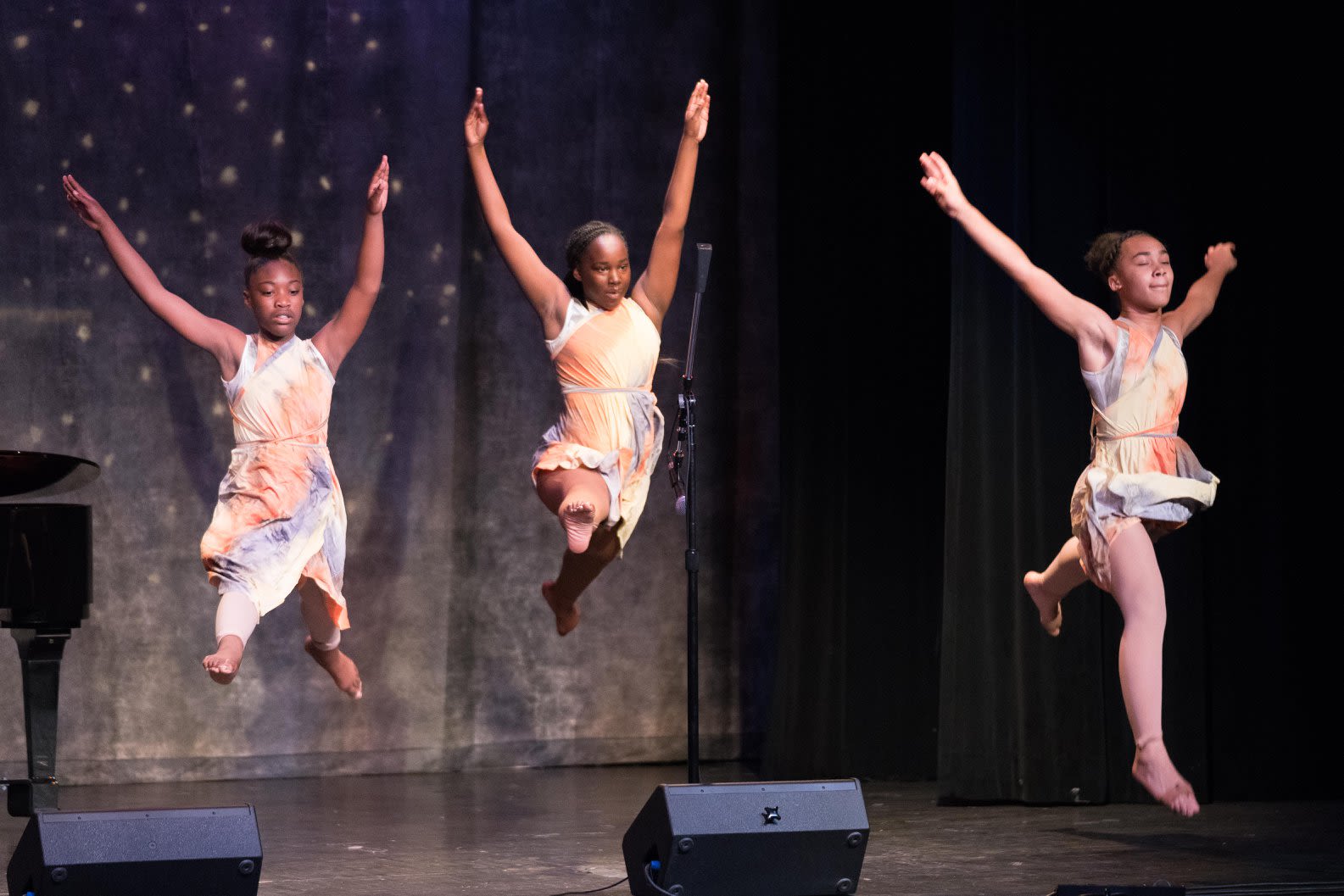 For her final comment, Mrs. Hamilton says to parents:
"Allow your child to self reflect and set goals. When they're ready to quit let them quit. If it's who they are they will come back to it. They might just need a break.
Follow DESA on Instagram @desa_dreamsbig